HOW TO MAKE DANDELION ROOT TEA – INTRO
Dandelion root tea is one of the numerous gifts nature has given to mankind – at least in terms of herbal tea! Have you ever wondered how to make dandelion root tea for yourself?
People all over the world make use of dandelion tea because it has several health or general wellbeing benefits. Arabian and Chinese medicine have included the roots as part of their healing treatments for thousands of years!
Are you a fan of the dandelion root tea? Do you want to know how to make dandelion root tea? Is this your first time hearing about it, and if yes, do you want to know more?
Then, today must be your lucky day!
How to Make Dandelion Root Tea – Overview

Please note: This post contains affiliate links. An affiliate link means that we may earn advertising/referral fees if you make a purchase through our links.
This article teaches you EVERYTHING you need to know about how to make dandelion root tea! First, we will look at the basics of dandelion tea. You'll learn what it is, where it comes from, some of its basic properties, and several other interesting facts!
Then, we will look at how to make dandelion root tea by way of a VERY simple and easy to follow recipe. Next, we provide you a handful of things to look out for when buying your next package of dandelion roots. After learning this list, you'll be able to separate the "best" from the "rest" with ease!
Then, for those of you who want to skip the whole "research" part, we have included links to the product pages for a couple of our favorite kinds of dandelion roots. By no means are these the ONLY great dandelion roots on the market, but they are ones that we have both researched and experienced to the point of feeling comfortable suggesting them to the HTH community!
Super exciting, isn't it? So, let's go!!
How to Make Dandelion Root Tea – Learning the Basics
Please Note: As an Amazon Associate, I earn from qualifying purchases.
For those hearing about dandelion tea for the first time, this tea is made from the dandelion plant, which is a member of the daisy family. This plant can be grown in the garden. In fact, you probably have some growing in your lawn or garden even if you don't intend for that to be the case!
If you want to identify the plant in the wild, look out for a rosette of leaves with bright yellow flowers. We use the roots to make the tea, as you have probably guessed by now!
One beautiful thing about the dandelion plant is that it can be used for a lot of things. This ranges from tea, edible food, medicine, to beers, wines, etc. The versatility of dandelion is nearly unmatched, and this is certainly one of the reasons behind its BOOMING popularity of recent years! Along with Rosehip Tea ( learn how to make rosehip tea, here), this is the most popular herbal tea of the year!
Want to know another interesting thing about dandelion root tea?Arabian and Chinese medicine have incorporated dandelion into their treatment procedures. It's been around for centuries!
It is grown commercially in places like Poland, Bulgaria, Hungary, etc. For those that want to know how to make the dandelion root tea, not to worry! It is very easy!! Luckily, you do not need any special equipment. It's not hard to make and consume either.
Why is this tea important? It's because of its numerous health or well-being benefits. Let's look at a couple of the most commonly alleged benefits of consuming dandelion root tea!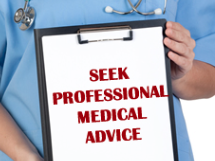 Firstly, dandelion root tea has diuretic effects. It helps to remove excess water from the body. So, if you have severe bloating issues, the dandelion tea is your best bet.
Secondly, it helps to cleanse the liver. This ensures that your liver performs optimally. Diabetic patients are also encouraged to take the tea because it reduces high blood pressure. Of course, you need to consult with your doctor or medical care provider BEFORE drinking this type of tea – just to be on the safe side. Better safe than sorry!
It also helps people fight cancer. It counteracts certain precursors to and aspects of cancer because of its antioxidant qualities. Again, you'll want to communicate with your doctor or medical care provider to discuss the interplay of dandelion with various medical conditions!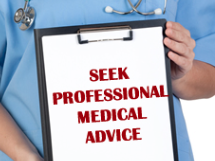 Side effects? Very minor. Just like any other substance (learn about hibiscus tea side effects), if taken in excess, it may have minor side effects like nausea and tiredness. If you're on any medication, you are advised to see your doctor before consuming this tea.
Just like we stated earlier, dandelion roots are used to make this particular kind of herbal tea, so you must ensure that you get high-quality roots, as these roots will determine the quality of your tea. Quality in = Quality out, thats the HTH motto!
So, now that you know what dandelion root tea is all about, let's look at a simple recipe anyone can use! Don't worry, we keep it very easy and go one step at a time. No confusing recipes on HTH – we don't have time for that!
How to Make Dandelion Root Tea – A Simple Recipe
Fear not! Dandelion root tea is VERY easy to prepare. For easy understanding, I have divided the process into two sections. We will look at the ingredients necessary to prepare this tea in the first section, then look at the instructions in the second section. Easy enough, right?
We always recommend dried dandelion roots because it saves time and stress. You would have to do other things if you're using fresh roots and it can take some time. Dried ones are the best.
Without further ado, let's dive in.
Easy List of Ingredients
Dried dandelion roots (2 cups/teabag) (the more roots used, the more flavor derived)
Water (4 cups)
Sweeteners (optional) (we like to use sustainably sourced honey)
Super easy, right? You just need these ingredients. You'll need a saucepan and a strainer as well.
Easy to Follow Instructions
Step one. Place your dried dandelion roots into the saucepan. Any standard, household saucepan will do just fine! If you're using a teabag, the same instructions apply.
Step Two. Pour the water into the saucepan. Ensure it rises above the level of the roots. You want the water to just barely cover the entirety of the roots, as some may boil off during the brewing process!
Step Three. Cover the saucepan and place it on medium heat. Allow it to boil for about 10 to 15 mins. Be careful when working with boiling water and be sure to wear protective clothing (like oven mitts)!
Step Four. Bring it down. Allow it to cool. We suggest doing this "naturally" by simply removing the mixture from the flame. However, you can "cool" in the refrigerator if you are pressed for time!
Step Five. Use the strainer to remove the roots from the tea. Make sure you get every last piece of root – you don't want to accidentally swallow any or get them stuck in your teeth! Set the tea aside, or you can dilute it if the flavor is too strong for you.
Tip: Now is the time to Discard the roots. The best, and most environmentally friendly, way to do this is to allow them to compost in your garden. By doing so, you give them a second life, of sorts. Go green!
Step Six. Now, you can add the sweeteners like honey and lemon and enjoy your tea as you like. Please DO NOT use any artificial sweeteners with this recipe, as they will take away from the incredibly "natural" taste produced. If you do use honey, please make sure that it is sustainably sourced!
You see how straightforward the process is, ladies and gentlemen? It is very easy to make! That is why dandelion tea is one of our favorite "go-to" types of herbal yea. Anyone can make it and it certainly satisfies the craving some a natural cup of delicious herbal tea!
Now that you know how to make dandelion root tea, there are some things you need to look out for when buying your next dandelion roots. What are they? Let's find out! This is a very important section because it is going to directly impact the quality and taste of your dandelion tea!!
Side Note: If you liked this recipe, check out our similar recipe for the Best Spearmint Tea! You can also try something similar with peppermint tea (just make sure you learn where to buy peppermint tea first).
Important Things to Consider When Buying Dandelion Roots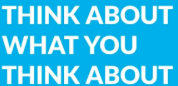 You shouldn't compromise the quality of your dandelion roots for anything, as they directly determine the taste and quality of your tea. Here are some important things to look out for when buying. Memorize this list of important features – it will help you on your journey to become a more knowledgeable consumer!
Absence of Additives
Organic products are the best because they are devoid of any form of additives that can be harmful to the body. This is why you need to stay away from products that contain additives.

Really, they might include things you haven't even heard of before! Additives are NOT NEEDED to get a great tasting cup of dandelion root tea!
Regulatory Bodies
Regulatory bodies exist to ensure that organic products follow strict manufacturing, production, and packaging practices. Examples of such bodies include USDA Organic, Kosher, non-GMO, etc.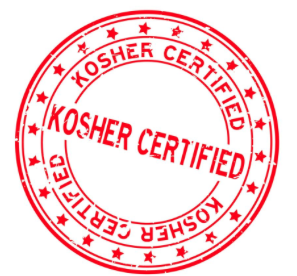 Whatever organic product you buy, it should be verified by these bodies. You wouldn't want to fall into the hands of scammers. Third party verification is a good way to determine whether a particular offering is of sufficient quality!
Quantity and Quality
You can't afford to compromise on either of these two. Most people tend to look out for only one of the two, which is wrong. You need a product that has a large quantity. This ensures you can get value for your money.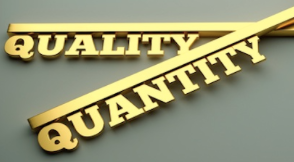 You also need a product that has top-notch quality so that your tea can taste great. Remember, you do not need to "break the bank" to get dandelion roots of sufficient quality and quantity! If you see that one particular product is priced WAY higher than the next, it could be a mere marketing ploy. Make sure to do your research and see if the higher price is truly warranted!
Now that you know the important things to note when buying your next grouping of dandelion roots, here're our recommended dandelion root offerings. Again, these are NOT the only top notch dandelion root offerings on the market – but they are ones that we have researched and experienced – you should feel free to rely upon our suggestions or try out something different (just make sure to share your findings with us)!
How to Make Dandelion Root Tea – Buy the Best

It's not enough to know how to make dandelion root tea. You also have to how (and why) to buy the best-dried dandelion root product so that your tea can come out in a manner that exceeds your wildest expectations!
If you are a bit confused about what to look at for, just relax. This section will help you put things into perspective. We've even included a short "pro" and "con" list so you can quickly glean our opinion in terms of why we think each of the below are at the top of the dandelion root mountain!
Let's dive in, shall we?
If there is any product that speaks quality, it's definitely this one. This is imported from Bulgaria and is 100% organic. There is no additive whatsoever. Remember, you DO NOT need additives to create a delicious cup of dandelion root tea!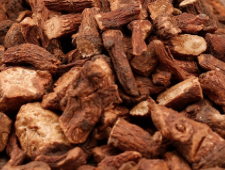 The beautiful thing about this offering is that it comes in a resealable bag, so you don't have to bother about it going bad quickly. Can you believe that resealable bags are actually NOT the norm in the herbal tea market place? Resealable bags will help you ward off any concerns with respect to spoilage or expiration dates!
It also contains Vitamins A, B, C, and D with potassium, zinc, and iron. Just like mom used to say, "make sure to take your vitamins". Only this time, we can consume our vitamins in the form of an herbal tea instead of a Flintstone's vitamin! It's a fantastic dandelion root tea – you ought to give it a shot to see what you think!
My Experience

I had an amazing experience with this particular dandelion root offering. I particularly loved the way it was packaged. I could easily access it and seal it back without bothering about spoilage.
Furthermore, I knew this product was great because it was certified by Kosher and USDA Organic.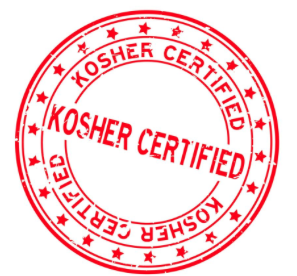 It is also very delicious and healthy. It has a great "Earthy" taste – if you know what I mean. You truly feel like you are consuming something "by the Earth – from the Earth". It enhanced my appetite and helped with my indigestion issues (but I won't go into too much detail there). I can use it both as tea and coffee substitute. I recommend this product to everyone, and I would suggest you consume it in the mornings, like I tend to do.
Here are some pros and cons to help you decide if it's the right fit for you. I like learning from "pro" and "con" lists. I hope you don't think its too dorky!
Pros
Certified by USDA Organic and Kosher (good third party verifications)
Delicious and healthy (a nice, pure "Earthy" taste)
100% Organic
Refund is 100% guaranteed (I suspect you won't be asking for one)
Cons
It can't be easily quantified (I suggest that you use a small scale or a measuring cup to make sure you are using consistent amounts).
This is one of the best dandelion root offerings anyone can find on the market. If you want to get the full benefits of the dandelion plant, try this one!
It is very healthy. It seems to helps to clean the liver (at least I felt like my liver felt more clean) and aid digestion (again, I will spare you the details). So, if you experience stomach bloating often, this may help.
One beautiful thing about this dandelion root offering is that it combines both quantity and quality. It comes in a case of 6 boxes, and each box contains 16 sealed tea bags. That's a lot of value if you ask me!
This means that you are getting 96 tea bags. If that isn't a large quantity, I don't know what is. Just large enough so that you don't "run out" at an inopportune time, but small enough that you don't have to worry about bumping into expiration dates!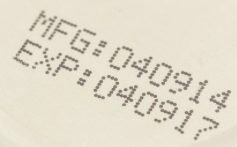 This tea is also produced under strict and ethical manufacturing conditions. This earns high marks with HTH! We like to see things done by the book!
My Experience

My experience was nothing short of amazing. One thing I enjoyed was the quantity. I got huge value for my money. It has a very refreshing and nice taste, and I have full confidence in it since it's verified by non-GMO and Kosher.
I experienced stomach bloating in the past, but when I started taking this product, it stopped. Again, I will spare you the details, but I suspect you will experience the same result!
Here are some pros and cons to consider. Again, I love my "pro" and "con" lists, I hope you do too!
Pros
Has a large quantity (good bang for your buck)
Verified by Kosher and non-GMO
Pleasant taste (a good "smooth" taste)
Seems to cleanse the liver and certainly aids digestion
No additives (additive free – the way to be)!
Made from ethical practices
Cons
It's a bit expensive (but you definitely get what you pay for in terms of quality).
Final Thoughts
So, there you have it, ladies and gentlemen. This guide shows you how to make dandelion root tea and all you need to know about it. We are sure you'll make the right decision. After all, you now know quite literally EVERYTHING there is to know about this exciting and delicious herbal tea! Of course, if you want any more detail or would like to ask us a question, please post on the Comments board below!
Comments
Were you familiar with the concept of dandelion root tea before you read this article? Did you want to learn how to make dandelion root tea for yourself so you could see what all the hype was surrounding this increasingly popular form of herbal tea? Perhaps you were able to try out our recipe and maybe even added a unique twist of your own? Be sure to share your thoughts and experiences with us by posting in the Comments section below! We read and reply to every comment and love interacting with the herbal tea community!