ROSE HIPS BENEFITS – INTRO
There's no such thing as the perfect herbal tea. Yet, rose hip tea comes close in many ways, particularly because of rose hips benefits! I certainly agree with this and I bet you do as well, especially if you are on this post! Made from pseudo fruits of the beautiful rose plant, its origin alone is a very appealing factor. Not familiar with rose hips? Check out our Ultimate Guide!
Loving rose hip tea and actually having the best version of it in your hands are two different things. Continue reading if you want to learn how to get the best rose hips benefits!
Rose Hips Benefits – Overview
Please note: This post contains affiliate links. An affiliate link means that we may earn advertising/referral fees if you make a purchase through our links.
In this article, we're going to learn about everything you should know about the rose hip tea including a ton of information about rose hips benefits!
First, we are going to be evaluate the basics. These basics will cover some rose hip benefits that will surely interest you.
Then, we head over to the recipe world where we'll learn a simple recipe for your rose hip tea – this, after all, is one of the best ways to avail yourself to the rose hips benefits. Then, we'll learn about the features you should note before making a purchase. This will transform you into a knowledgeable consumer and you'll be able to separate the best from the rest with ease!
Finally, I'll provide you with some of my recommended rose hip tea products in the market. You can expect them to be excellent as I only recommend products that I use personally.
Now, to be clear, by no means are these the ONLY high quality rose hips offerings on the market, but I suspect you'll be very happy with them if you DO decide that they are the ones you want to try!
So, hoping you are ready, let's begin!
Rose Hips Benefits – Learning the Basics

Please Note: As an Amazon Associate, I earn from qualifying purchases.
Like I have earlier said, rose hip tea is derived from rose plants. Rose hips fruits are found just below the rose petals. They are either orange or red.
Rosehips are delicious, to say the least, and you can expect to have a tart aftertaste when eating them.
Ok, so what about the rose hips benefits?
Well, the rose hips are alleged to help to improve immunity. That's not all! They are also alleged to be efficient when it comes to weight loss as well as reducing aging!
If you are also looking to fight free radical cells in your body, the rose hips may be the man for the job! They are alleged to provide antioxidants in the body to fight radical free cells (which is very important in terms of cancer prevention).
It's no wonder then that the rose hip tea is alleged to have these qualities also. As it's main source is the rose hips tea, the similarities are very obvious. However, it won't be prudent NOT to talk about the side effects, if we want to be fair.
Now, rose hip tea and fruits are generally considered to be naturally safe to eat. But it's always a good idea to make sure you don't take an overdose of this tea. It might hurt your sugar levels.
Also, and most importantly, every herbal tea enthusiast is different than the next – meaning that each of us has our own unique health conditions and requirements that we need to be aware of!
For that reason, you should always, always, always consult with your doctor or medical care professional prior to consuming rose hips – better safe than sorry (some herbal teas, like hibiscus tea, can have side effects) !
Made up your mind yet on the rose hips tea? If you have, then it's time we learn the recipe. This is my favorite part!
A Simple Rose Hip Tea Recipe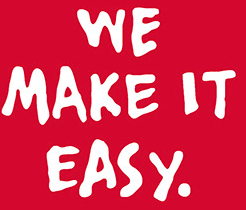 To get all the alleged rose hips benefits we have talked about, you have to learn how to make the rose hip tea. To make things easier for you, I'll break it down into two parts.
The first part is all about the ingredients. Then, we'll discuss the instructions that you have to follow to make the rose hip tea. Don't worry, we keep this really easy to follow!!
Let's begin.
Easy List of Ingredients
Rose hips (5-10 pods) (the more rose hips, the more flavor)
Water (3-6 cups)
Sweeteners (this is optional) (we like sustainably sourced honey)
Easy to Follow Instructions
Step One. Get your ingredients ready. This should be very ready if you are using a good rose hips product. Getting the ingredients ready ensures that you reap the rose hips benefits!
Step Two. The next step will be to heat up the water. Once it has boiled, put your rose hips in. Be careful not to splash yourself with the boiling water when you place the rose hips into it! You can then reduce the heat level of the stove and let it simmer.
Step Three . Let it steep. Letting it steep helps boost the aroma and brings out the flavor of your tea. Steeping time can last from 3 minutes upwards to ten.

The exact timing will depend on your preferences. Of course, you do not want to steep too long (more than 15 minutes or so) as only so much flavor can be released via the steeping process!
Step Four. Pour your tea into a mug or a jug. This is also the right time to add sweeteners. Honey especially goes well with the rose hips tea – so long as it is sustainably sourced, that is!
Step Five. You then get the option to serve your rose hips tea warm or cold. If you wish to serve it cold, then you might need to cool down the tea.
Putting it in the refrigerator for some hours could help, but we would suggest that you allow it to air cool naturally – if you have the time. It seems to taste better that way, at least to me!
Your tea is ready!
I can almost smell the rose hips tea now! However, we still have some material to learn to help ensure that you get the best of the best in terms of rose hips. How do you get the right rose hips tea product?
I think I can help you with that!!
Rose Hips Benefits – Important Considerations

For most people, the alleged rose hips benefits are one of the main reasons why they drink this particular herbal tea!
Without the features addressed below, you may miss out on the chance to avail yourself the the alleged benefits to be derived from consuming rose hips!
So let's find out what they are.
Location of Organic Farms
Where your rose hips are grown plays a crucial role in the taste and quality of the product. We all know that some plants fare better in specific locations. The same is true of the rose hip plant.
Places in South America as well as the Pacific Northwest are excellent areas for growth. Getting a rose hip tea that is grown in these regions is a major plus. You really can taste the difference!
Quantity vs Quality
Actually, that heading is a bit misleading. You can have both and you should! Quality ensures that you are getting a superior product while quantity ensures that it lasts for a longer period.
So getting a rose hip tea,with a lot of tea bags, or raw rose hips of a reasonable weight and size, should be a priority to you.
Certifications
Some certifications by regulators or bodies of oversight can provide proof that your rose hips meet certain standards. One such certification is kosher. One of the most popular ones is also USDA organic.
Seeing these certifications on your rose hips products should put your mind at rest. There are others, of course, but kosher and USDA organic seem to come up time and again!
So keep these features in mind before attempting to make a purchase. Odds are, if the particular rose hips that you are evaluating have each of these importance features, they you will obtain all the rose hips benefits possible!
Are you still having issues with choosing a particular product? The next section should clear your doubts. We make a couple of suggestions about our own favorite rose hips offerings!
Rose Hips Benefits – Buy the Best
I have picked two rose hips products that are of the highest quality. One is raw rose hips and the other is rose hips tea. To help you understand what you are getting, I've also included my personal experience using these two products.
Let's talk about each of these types of rose hips in turn:
Now, this product comes from South America. Often known as the Rosa Canina, it's one of the best herbal teas to come from Chile.
So what can you expect from this product?
Well, you can expect quantity as well as quality. It comes in a one-pound bag. This means that you have enough to last for a few months.
While this product is not produced in the United States, it's regulated by QAI which strictly follows the same guidelines as the USDA organic. Add that to their certification by Kosher and you have a very good product on your hands.
The manufacturer has also been around for more than 35 years. If you were still doubtful, that should put your mind at ease.
Side Note: If you like working with "raw" ingredients, learn how to make dandelion root tea with the best dandelion roots!
My Experience
I was at first doubtful about this particular rose hips offering. However, all that doubt blew away after I had the chance to have some of it. It's absolutely blissful.
It has that seamless tart taste that every good rose hips product produces. I also lost a few extra pounds I had put on the previous summer. It was simply a good choice for me.
Here are some of the pros and cons of this particular rose hips offering:
Pros
Kosher certified
The manufacturer has a proven track record (on the market for decades).
Great quantity (but not too much so as to raise expiration date concerns)
Grown in an organic farm
Cons
If you live in the United States, you might spend more on delivery (however, you'll be happy with the product once it arrives)
Just like most products made by this manufacturer, it is a great one, especially in terms of rose hips. I believe one of the reasons for this is their adherence to sustainable farming practices.
The taste of their product is definitely another reason. It has a blend of tart and fruity taste. This product comes with hibiscus tea. That might explain its taste.
It comes in six-packs. Each of these packs contains 16 tea bags. This means you get 96 tea bags in total if you purchase this product.
It's also certified by several regulatory bodies. This includes USDA organic and Kosher.
My Experience
Did I mention its fruity taste before? It's simply heavenly! It's easy to love this product and I sure fell into that trap. The addition of hibiscus is a gamble which surely paid off at the end of the day.
I also had some health improvements along the way. I felt lighter and mentally ready to face the day. I felt happy that I bought this product and I'll definitely buy it again.
Here are some pros and cons you can expect from using this particular rose hips tea.
Pros
Kosher certified
Great taste (the hibiscus blend produces a great result)
Great quantity
Certified by USDA organic
Mental wellness (or, at least for me – I drank it in the mornings)
Cons
Might contain allergens. You should scrutinize it before making a purchase and, of course, speak with your doctor!
Final Thoughts
So there you have it! To enjoy the rose hips benefits, you should ensure you get the very best product available. This is a pretty simple concept – but it is many times overlooked! The better rose hips products are going to produce better benefits! If you remember all of the important features from above, you are going to have a much better experience both buying and consuming your rose hips products!
We're confident that this guide will help you to do just that! Oh and if you are looking for another great herbal tea for the summer months, learn how to make a cup of the best spearmint tea!
Comments
So what do you think? Have you experienced any of the alleged rose hips benefits for yourself? Which ones? Perhaps you've had a chance to try one of the recipes that we have included above and want to share your feedback with us? Maybe you have discovered a different "twist" and would like to introduce it to the group? Please share by posting on the Comments board below. We read and reply to every comment and love interacting with the herbal tea community!