ROSEHIP TEA: INTRO
Rosehip tea is simply incredible, wouldn't you agree? Its aroma and refreshing taste are arguably the best in the herbal industry – and that's really saying something!!
Made from the rose plant (the rose hips), rosehip tea stands out remarkably. If you are imagining how it felt the last time you held a warm cup of rosehip tea, then you aren't alone! Let's take a deep dive into some of the specifics underlying this particular type of herbal tea that have led to a BOOM in its popularity!!
General Overview of the Rosehip Tea
Please note: This post contains affiliate links. An affiliate link means that we may earn advertising/referral fees if you make a purchase through our links.
In this article, I'm going to take you through a guide on everything you need to know about rosehip tea – it is my mission that you leave this post as fully informed about this exciting kind of herbal tea!
We're going to learn about the important aspects of rosehip tea – you'll see a full review of the basics, helping you establish a good foundation of knowledge. Also, I am going to show you how to satisfy your cravings by using a simple recipe. Don't worry, we keep it really simple and easy to follow – no confusing instructions on HTH!
Oh, and don't worry, I'm not going to leave you hanging after that! We'll also look at the various features that can help you identify the right rosehip tea. You'll be a more knowledgeable consumer in no time – able to separate the top notch brands from "the rest" in no time!
Then, I am going to give you some recommendations on the tea products you should try – just in case you want to skip out on the whole "research" part of buying rosehip tea. All my recommendations are based on my own experience and research and trust me, I've consumer my fair share of rosehip tea!
So are you ready for our journey? If you are, let's begin!
Rosehip Tea – Learning the Basics

Please Note: As an Amazon Associate, I earn from qualifying purchases.
Rosehip tea is basically a tea made from the "fruits" of the rose plant. I'm sure you already knew that. However, it gets more interesting.
Rosehip tea can be blended with other types of tea, making it one of the more versatile herbal teas on the market. In fact, it's even tastier when blended! Some of the more popular blends are hibiscus and mint leaves (be careful when working with Hibiscus, learn about Hibiscus Tea Side Effects). Now, that's something you should definitely try out!
It's also very good for your health and/or general well being. Did you know that rosehip tea is widely cited for reducing the effects of the aging process? Hey, even if it doesn't turn back time, it still tastes pretty great! That's not all.

Rosehip plants are great antioxidants. They are widely claimed to protect your body from free radical cells. Some other forms of nutrients you can expect from this tea include Vitamins E and C, carotenoids and so much more.
Rosehip is also a great way to give your immune system a boost (see the Vitamin C comment). Plus, it seems to assist in weight loss. Trust me, it's the complete package!
So why not try out the rosehip tea? Aren't you ready to gulp it down? Oh yes, there's one tiny problem…..
We have to learn how to make rosehip tea first!! I can help!!! Let's look at a simple recipe that's perfect for both beginners and experts – it tastes pretty darn good too…
Rosehip Tea – A Simple Recipe
Now, this is my favorite part. Rosehip tea is very easy to learn. In fact, the entire process takes about 10-15 minutes. The exact steeping time will affect how your tea turns out (more on this later).
To make things easier to learn, I've taken the time to divide the entire process into two parts. First, we'll look at the total ingredients that are needed to pull this one off. After that, we'll consider the instructions that will produce a master class rosehip tea. Don't worry, we keep this really, really easy to follow – nothing tricky here!
Easy List of Ingredients
Organic rosehip tea bags (It can also come in leaf and hips form)
Water (2-4 cups)
Hibiscus or mint leaves (if you want both plants together – find the Best Mint Tea)
Sweeteners (optional) (we like to use honey)
Easy to Follow Instructions
Step One. The first thing to do is to prepare your ingredients. Of course, if you are using tea bags, this will be so much easier. Otherwise, you'll need to cut the leaves and hips of the plants.
Now, there are so many benefits that come with this. The most important is the extra aroma that you get. Your rosehip tea will smell so tantalizing.
So make sure you cut the leaves and hips properly. Once this has been done, you're good to go!
Step Two. Put the water on the stove. Once it comes to a boil, reduce the heat level, and allow it to simmer.
Step Three. Add your ingredients. As a form of a reminder, your ingredients here is your rosehip tea bag, hips or leaves. It can also include the hibiscus leaves and mint leaves.
They should be added to the water.
Step Four. Separation time. You'll need to separate your tea from the leaves and hips. There are many ways to achieve this. Some people find using strainers useful. Some strainers come attached to a teapot.
Other people use sieves. It all depends on what works for you.
Step Five. The next step will be steeping the tea. The recommended time for steeping the tea is 3-10 minutes. It's important to remember the effects of steeping.
The principle here is that the longer the steeping time, the more strength your tea is going to have and vice versa. However, you don't have to steep for TOO long, as only so much flavor can be released due to the hot water!
Step Six. Now, this is the time to add sweeteners. Lime, sugar, and honey all fall into these categories. Honey is our favorite, just make sure you use natural honey, none of that sugary artificial stuff – keep it natural!
Here you go! You see how simple learning the recipe can be! If you find it a bit confusing or you can't make the rosehip tea to your satisfaction yet, calm down, you can tinker with the process and try again!
With a bit of practice, you should be able to master it soon enough. Let's take a look at the next section of this article.
Side Note: If you liked this recipe, learn how to make the Best Spearmint Tea! Also, if you like working with "raw" herbal teas, learn how to make dandelion tea from the Best Dandelion Roots!
Rosehip Tea – Important Features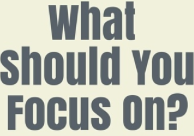 We got the recipe in the bag – you've learned it above! Let's now look at some things worth considering when making a purchase. Take a look. This will help you make a good purchase decision to ensure that you are working with the best rosehip offerings!
Price
The price tag is extremely important. Before you start off to complete a purchase, it's only natural for you to make a budget. Now, no matter the wonderful features each product comes with, it's really useless if your budget is way off the price tag.
So we recommend you keep an eye out for the price early on. Having the price at the back of your mind will reduce the time spent making a decision. Luckily, you should not have to break the bank to afford a quality rosehip tea. Another thing, if it looks "too expensive", it probably is, you shouldn't have to spend a ton to get a top tier product!
Certifications
Rosehip tea is an herbal product. This means that it is subject to the rules and policies of the herbal regulatory and oversight companies and organizations.
Some regulatory outfits include the USDA organic as well as Kosher. If a product has the USDA organic certification, then you are more likely to have a good product in your hands.
So keep an eye out for these certifications. It's important. Especially if you have religious or other dietary restrictions or considerations.
Quantity
You'll also have to consider the quantity of each product. The key is to get a product that gives you value for your money.

To get that, the first thing you have to look at is quantity. I'll recommend that you get products with at least 50 tea bags. With that number, you've enough for the foreseeable future, but should remain free from any fears of impending expiration dates!
Now that we know more about the features, let's take a look at some of the top recommended products you should try out! By no means are these the ONLY great rosehips offerings on the market, but we have researched and tested them and know that they are certainly in the top tier!
Buy the Best Rosehip Tea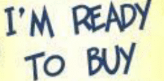 I've used several rosehip products over the years. Therefore, to help make your journey easier, I've selected my top two picks.
Does this mean that there's no other good product out there?
Not necessarily. These are just products I'm sure of and would recommend to you. So let's take a look at them.
Many things stand out with this particular offering. First, its bag. It comes in a resealable bag. This keeps the rosehip leaves fresh over a long period. This will help alleviate any concerns about keeping the rosehip fresh (just make sure you reseal properly after each use)!
This product also comes certified by USDA organic. This provides some added assurances. It also means that no additives were blended in with the product.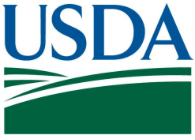 Do you want to know the best part of this product? The product comes with the option of complete refunds. That's incredible. Now, I doubt you'll want a refund, but just in case you do, its nice to have the option!
My Experience

This product stays fresh for a long time thanks to the resealable bag. My first impression of the rosehip tea was that it had a nice "natural" or "earthy" taste. Its one of those tastes that strikes you as very "clean" – if that makes sense. Nothing artificial detected.
You can also expect some health and/or general well being benefits. While consuming this particular rosehip tea, it boosted my evenings and give me a soothing feeling – much better than having to accomplish the same result by drinking a glass of red wine (even if alcohol free). It also helped with headaches. I think it's a product that you'll especially enjoy.
I've written down a list of pros and cons. Have a look at them.
Pros
USDA organic
Great storage method (preserves freshness)
Complete refunds guaranteed
Helps with headaches (due to increased fluid intake)
Fresh taste
Cons
It comes in smaller quantities (I usually order two bags at once)
This product comes with no additives. No caffeine, no gluten, nothing. It also comes with 96 tea bags. These tea bags are divided into 6 packs containing 16 tea bags each. A good quantity to keep me from of concerns about running out, yet not being TOO much so as to put me at risk for expiration dates!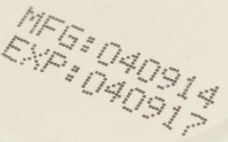 It also comes with a lot of certifications. Kosher certified, USDA organic and so much more. You just name it. This reinforces the fact that its leaves were grown in organic farms. This always scores high with the authors of HTH.
It's also not too expensive. Good tea, and good price?! I'll take it!!
My Experience

I loved the taste of this rosehip tea. It has a fruity taste which makes it unique (tastes particularly good in the summer over ice, just like Peppermint Tea). I also liked the fact that it gave me 96 tea bags! Although the price was a bit high, it was pure value for my money.
I also had a remarkable improvement in my daily schedule. I felt I had more fuel to burn and I felt pretty lightweight. I have admittedly made other dietary and life style changes, but I do think the tea has played a part! I think you'll enjoy it as much as I have (at least I hope you do).
Pros
No additives (additive free is the way to be)!
Health and/or general wellbeing benefits
USDA organic certification
Kosher verified
Fruity taste (great for summer)
Cons
It's a bit expensive (I did think that it was priced fairly for its quality, however).
Conclusion
We did it! You have officially become a knowledgeable consumer in terms of rosehip tea! We went over the basics, talked about a great and easy to follow recipe, discussed some important features to find to ensure you are working with top notch rosehip tea, and we even went over some of my favorites! Whew!! After all that reading, I bet you have a craving for some Rosehips Tea! I know I do!!
Comments
Had you ever heard of Rosehip Tea before reading this article? Did you know that it is quickly becoming one of the world's most popular kinds of herbal teas? Perhaps you were able to experiment with one of the recipes you found on HTH? What did you think?! Please share your thoughts, opinions and experiences with us! We read and reply to every comment and absolutely love interacting with the herbal tea community!