JAMAICA FLOWER: INTRO
Jamaica Flowers are also known as Hibiscus Flowers. You may also hear this type of flower referred to in Spanish as Flor de Jamaica. It is popularly used around the world because of its numerous perceived health and/or general well-being benefits.
Are you a big fan of Jamaica Flower? Have you ever heard of such a flower before? If you haven't, do you want to know what it is and how it works?! Trust me, after reading this HTH post, you'll be craving to consume a number of different Jamaica Flower derived beverages, and we are going to show you how!
General Overview of the Jamaica Flower
Please note: This post contains affiliate links. An affiliate link means that we may earn advertising/referral fees if you make a purchase through our links.
This HTH article will evaluate at the Jamaica Flower in great detail, leaving no stone unturned. First, we will look at the basics, health and/or general well-being benefits of the Hibiscus Flower, and why everyone should consider whether it aligns with their herbal tea consumption habits! We discuss what it is, where it comes from, how it is frequently consumed, and so on!
Then, we will look at simple recipes anyone can use. Don't worry, we have added a couple different ones in hopes that we can satisfy HTH readers with picky tastebuds! We have also made sure that the ingredient listing and instructions are really simple and easy to follow – nothing tricky on HTH!
If you are searching for quality Jamaican Flowers, this must be your lucky day, because we then suggest a few great tips on how to choose the best Jamaica Flower and important features that you'll need to find to ensure you are getting the best of the best!
Finally, we'll be giving you our top picks. By no means are these the ONLY high quality Jamaica Flower offerings on the market, but they are ones that we have thoroughly researched and feel comfortable introducing to the HTH readership! You should feel free to rely on our suggestions if you want to skip the whole "research" part!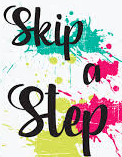 If you're as excited about this as I am, let's dive right in!!! As the Jamaicans would say, "ya mon"!!!!!!!
Jamaica Flower – Learning the Basics
Please Note: As an Amazon Associate, I earn from qualifying purchases.
Countries like Thailand, Mexico, South Korea, Haiti, and the US all have significant familiarity to this plant. However, its popularity also extends to some countries in Europe and Africa! Other places they can be found include India and a number of other sub-Asian counties…. Do you get the point? That's pretty much the entire planet!
They can also be used for a lot of things, perhaps this is the reason for the booming popularity and world wide availability! However, there's one use that really stands out, making hibiscus tea! From its refreshing taste to its easy brewing style, this tea is just fantastic, a true treat for your palate.
Jamaican flowers are easy to grow and cultivate, but the best place to grow them are USDA approved organic farms. There are specific features at these type of growing operations that help these plants thrive and, in our opinion, grow to produce a more flavorful taste once harvested and consumed.
You can either use the leaves or buy quality teabags. There is no "wrong" way to do it, and each of these consumption methods is quite popular.
There are a lot of benefits associated with the Jamaica Flower (mostly healthy and/or general well-being related benefits). Those perceived benefits, along with its ease of use and refreshing taste, are among the reasons why so many people are turning to Jamaica Flower derived drinks as their beverage of choice!
Consumption of these type of beverages is often cited to help reduce high blood pressure and may even have an impact on reducing your "bad" cholesterol. The Jamaica Flower is also claimed to help people mitigate heart complications.
The Jamaica Flower is also widely cited as an anti-oxidant. They release antioxidants into the body that helps to fight off free radicals (free radicals are one of the underlying causes associated with illnesses like cancer). That's incredible!!
However, as with anything you choose to consume (beverage, food, medication, or "other"), you need to be VERY CAREFUL. If you have issues controlling your blood sugar or are taking medicine that may cause complications when mixed with hibiscus tea, you should consult your doctor before taking it. In fact, you need to speak with your doctor or medical care provider prior to consuming Jamaica Flower, just to be on the safe side. Every one is different, so its important to make sure that you are in the clear! Better safe than sorry!!

Furthermore, just like any substance, excessive use of products containing Jamaica Flower often have minor side effects like stomach pain, nausea, bloating, fatigue, etc. You can learn more about hibiscus tea side effects, here! While these side effects rarely occur, you need to be aware of this prior to engaging in your own love affair with Jamaica Flower!
Ok, ok, let's get down to business! To be able to enjoy the benefits we describe above, even if just for the refreshing taste, you must learn some simple recipes! Did you catch that? We said SIMPLE! You won't find anything confusing or difficult to follow on ANY HerbalTeaHour.com post! For this reason, we'll be looking at BASIC recipes you can make anywhere, any time. Let's do it!!
Jamaica Flower – Simple Recipes
There are actually several recipes for which the Jamaica Flower is your "key ingredient" that are both tasty and easy to prepare. Most of these recipes do not require special cooking equipment, which is a HUGE bonus, in our opinion!
The most popular is the Hibiscus Tea, as you might have suspected. The other is a kinds of margarita. We know, we know, this is an herbal tea site! BUT, I suspect that each of you have been known to enjoy a margarita from time to time…. So, we will be looking at both Hibiscus Tea Pineapple Hibiscus Margarita recipes!!
For easy learning, I have divided the two recipes into two parts. The first parts consist of the ingredients to be used and their respective proportions.
The second part consists of instructions on how to make these recipes. Don't worry, we keep this really short and to the point. You will not have difficult with these recipes! Oh, and before we get started, you should buy "pre-dried" Jamaican Flower – it will save you some headache!
The Hibiscus Tea Recipe
Easy List of Ingredients
Water (4 – 8 cups)
Hibiscus flowers/tea bags (we like to work with the flower)
Lime (2 – 3 tablespoon) (this can vary based on your taste preference)
Sweetener (this is optional, but we like to use naturally sourced honey)
Easy to Follow Instructions
Step One
First, you get your dried leaves ready. You can skip this part if you're using teabags, of course. Don't forget to remove the flower base! Put your attention on that green part attached to the stem.
You can also remove the pistil if you want. Not familiar with the term "pistil". It's like a thread-like tube in the middle of the leaf. We have included an image of it below. This is optional, though. Some people leave it – the choice is yours.
Then, cut your leaves. This enhances the strength of the flavor and aroma. You can also "grind" your leaves by using a pestle and mortar. Doing so releases the maximum amount of flavor and aroma, so that is the path we typically pick!
Step Two
After cutting, it's time to boil the leaves. Use a large pot to boil the leaves in the water. Promise us that you will BE CAREFUL and that you will always wear proper protective gear when working with boiling water! Once it is boiled, turn off the stove and allow it cool.
Step Three
Add the sweeteners or any other extra ingredient like lemon, sugar, and honey. Here, it is very important, at least to us, that you use NATURALLY sourced ingredients.

The Jamaica Flower produces a very "clean" and "pure" taste, and you don't want to take away from that by using refined, processed or artificial flavoring!
Step Four
Let your tea steep. The standard time for this is between 10 – 20 minutes. Note that the longer it steeps, the stronger the flavor will be. Of course, you do not have to steep for hours, only so much flavor can be released, so feel free to adjust the steeping time to your flavor liking!
Ways this Tea can be Served
It can be served either warm or cold (we prefer warm in the winter months (in which I also drink a bunch of Peppermint Tea) and cold in the summer months). Put the tea into the refrigerator for some hours if you want it cold. You can also serve with large chunks of ice, or even a blended ice to create more of a "smoothie" feel.
Note that hibiscus tea can be made in various ways, but the taste and health and/or general well-being benefits remain the same – just stay away from the artificial stuff! Oh, and be sure to post in the Comments section below if you have any other favorite recipes!
OK, let's "party" with a margarita recipe!!!
Pineapple Hibiscus Margarita
This recipe comes in two steps. We start with the recipe for the syrup, prior to getting into the recipe for the margarita. Don't worry, we keep it really simple! No HTH recipe is complex or confusing – this is an herbal tea blog, not a rocket science lecture!
Syrup
Easy List of Ingredients
Dried Jamaican flowers (1 cup) (more if you want more flavor)
Water (2 cups)
Granulated sugar (2 cups)
Margarita
Easy List of Ingredients
Hibiscus salt
Pineapple puree (2 ounces) (you'll need a household blender for this)
2 limes (juiced) (We use three, but we really like lime juice. Use fresh limes)
Pineapple gum syrup (1-2. ounce)
Hibiscus syrup (1- 2.ounce)
Organic tequila (2 ounces) (non-organic takes away from the taste)
Pineapple wedges (optional, but its certainly makes for a more festive appearance)
Easy to Follow Instructions
For the Syrup:
You'll want to mix the water, flower, and sugar together in a small saucepan, and place on medium heat. Then start
Whisk until the sugar has dissolved completely (this may take a little bit of time, but it is a critical step in terms of getting the end result you are looking for).
Allow it to boil (and wear your safety gear).
Once it has, brings the temperature down and allow it to cool. Strain it, and allow it to further cool. Patience is key in this part…
For the Margarita
Take one lime, carefully slice it open, and rub it around the rim of the glass from which you'll be sipping. Dip this rim in the hibiscus salt to coat. The salt should cling to the rim in just the right quantity – not too much, not too little. Then fill the glass with ice (we suggest an ice blend).
Pour the tequila, lime juice, pineapple gum syrup, and pineapple puree together in a cocktail shaker. Ensure you shake it vigorously (just like the bartenders on the movies do) until everything mixes properly. Like James Bond says – "shaken, not stirred".
Strain this mixture into the glass you prepared in the earlier step.
Pour the syrup over the top, garnish with the pineapple wedges and a slice of lime if you want. You can add all sorts of other fruits if you'd like, as this is largely for decoration!
How can this be served?
It is best served cold and best consumed on a hot summer day (on a patio, after a long day's work)!!! Enjoy your fiesta and then consider a siesta!!
Side Note: If you liked these recipes, you should look into our recipe for the Best Spearmint Tea! You might also like to experiment with dandelion tea as well (just make sure you get the Best Dandelion Roots)!
Jamaican Flowers: Important Considerations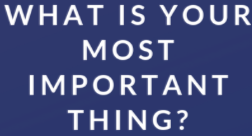 There are several factors to consider when purchasing Jamaica Flower. These factors help to reduce the chances of buying low-quality products. Once you understand the important considerations, you'll be able to separate the "best" Jamaica Flower from the "rest" – and getting the best will result in a MUCH better beverage!
Quality and Quantity:
Everyone loves to buy quality products. But there is another factor you need to consider. Quantity.
When the quantity of the product is great, you get value for your money. Remember to note the size of these leaves too. Of course, you'll want to align your purchase size with your consumption habits! Jamaica Flower does, after all, have an expiration date, so you don't want to buy more than you can consume!
Dietary Restrictions
If you're taking drugs that may interfere with the Jamaica flowers, do consult a doctor first. Consulting a doctor or other medical care provider is an essential part of aligning your dietary needs with your diet. Be on the safe side!
"Pre-Dried"
You should buy pre-dried products to save you the stress. If you can only find "non-dried", then you'll need to dry them first before use.
This isn't very difficult, but its just one extra step between you and the Jamaica Flower beverage of your choice!
Regulatory Bodies
You wouldn't want to fall into wrong hands. Ensure the products you're buying are approved by appropriate food regulatory bodies.
Manufacturer and cultivator reputations are also worth considering on this front. Do a little research to learn more about the source of your Jamaica Flower. For instance, is the manufacturer well established? Do they only deal in Jamaica Flower? Or do they offer other products? How are those other products in terms of quality? And so on!
Organic
Organic products are products that are free from any form of additives. This is so important to safeguard our health. Ensure that you buy only organic products.
Maybe its just me, but I swear I can taste the difference between organic and non-organic! Organic just tastes "cleaner" to me, do you know what I mean?
Side Note: In an herbal tea rut? Try something unique and learn how to make Rosehip Tea!
Jamaica Flower: Buy the Best
We have considered important features that Jamaican Flower products should have, so let's go ahead and look at products that are highly recommended. Again, by no means are these the ONLY great offerings of Jamaica Flower on the market, but we have researched and tested them and feel confident introducing them to the HTH readership!!
There an be no don't that this is one of the best Jamaica Flower offerings on the market, and you'll see why in a bit.
This Jamaica Flower has two unique features that make it stand out- it is stored properly and has great quantity.
This product was manufactured from the "Hibiscus Sabdariffa" species, in case you want to research the specifics. It is packaged and sold in a resealable bag that protects its freshness. Believe it or not, something as simple as a resealable bag is the exception, rather than the rule, and it is a huge benefit in preserving freshness and flavor!
Furthermore, it is purely organic. This Jamaica Flower comes from farms in Egypt, and has been processed adequately to ensure high quality. To prove its high quality, it has also been verified by the USDA organic. A nice touch by the manufacturer and one that scores high marks from HTH!
Another amazing feature is that this product is very versatile. It can be used in different ways. It can be used to make baked items, tea, and jam. We know, we know, this is an herbal tea site, but there is nothing wrong with a little variety, especially if you are running close to your expiration date!
My Experience
I had a fantastic experience with this Jamaica Flower. First, the taste is amazing – its is a very "pure" and "clean" taste, if that makes sense. It also came with instructions on how to brew the tea. Perfect for beginners and very easy to follow. Of course, you should try the HTH recipes from above too….
I also loved the resealable bags it was packaged in. I didn't have to worry about the product going bad too soon.

The health and/or general well-being benefits I seem to have experienced have been amazing. I feel lighter, healthier, and more relaxed. Sure, I have been trying to live a healthier lifestyle, so its hard to say which has led to which but, if nothing else, beverages with Jamaica Flower as a base sure do hit the spot taste-wise!
Below are some pros and cons to help you decide if this product is right for you. I like "pro" and "con" list for quick review – hopefully you do as well!
Pros
They are certified by USDA organic (a nice tough by the manufacturer)
Comes in resealable bags (great for preserving freshness)
It is very versatile
Refunds are 100% guaranteed (though we doubt you'll be using them).
Cons
It's a bit costly (but we do think that you "get what you pay for").
This particular Jamaica Flower is highly recommended, and you'll see that in detail below. 
Unlike the Jamaica Flower form above, this one comes in bags. They are produced from high-quality herbs (extremely important) and are manufactured strictly through ethical and sustainable practices (earning high marks from HTH).
It comes in 6 packs that contain 16 tea bags each. This means you're getting 96 Jamaican Flower tea bags. This is right in the "sweet spot" in terms of quantity. Not too many, not too few, depending on your consumption habits, of course. It is verified by Kosher, non-GMO, and USDA organic – important certifications in terms of third party evaluations.
My Experience

It has a very nice fruity taste. I also love the quantity of tea bags that came with it. So much value for my money, yet not risk of running up against expiration dates!
Like I mentioned, it doesn't expire early so I could use it for a long time. I feel like this Jamaica Flower enhanced my circulatory system, though that could have also been caused by a more regimented workout plan that I have been participating in. I didn't experience any issues with my blood pressure. Typically I would drink this in the mornings, and did notice that my days became more "bright" generally – a nice feeling of general well-being.
Here are some pros and cons. Hopefully this allows you to quickly summarize my thoughts and opinions from above!
Pros
Large quantity (great for heavy consumers)
USDA and Kosher approved
Widely cited to enhance the cardiovascular system (be sure to speak with your doctor)
Cons
The price is higher than the other Jamaica Flower reviewed on this post (but you get what you pay for in terms of taste and satisfaction).
CONCLUSION
So, there you have it, ladies and gentlemen! You now know EVERYTHING there is to know about the Jamaica Flower – including a number of different ways that you can consume it, and a number of different important considerations to be aware of to ensure you are getting a "top tier" product.
Getting the right Jamaican flowers requires a bit of experience, knowledge, and patience. This guide will help you make the right choice. We are confident that you will!!!
Comments
Did you know that Jamaica Flower and Hibiscus are one and the same? We have found that consumers use these terms interchangingly, on occasion, but that it largely depends on what part of the world they are coming from. Some use only "Hibiscus" while others use only "Jamaica Flower".
Whichever phrase you use, the product is the same! Have you ever consumed Jamaica Flower? Perhaps you've even tried one of the recipes above? Please SHARE your STORY with us by posting on the Comments board below! We read and reply to every comment and love interacting with the herbal tea community!