Herbal Tea Types – Introduction
There are literally thousands of herbal tea types and herbal tea blends that people can create depending on their personal preference. I decided to make this article detailing 20 of the most popular herbal tea types and varieties. This will help beginners familiarize themselves with some of the main teas that are easy to find. This is far from an extensive list of all possible herbal teas. Creating a list containing every possible herbal tea blend is impossible. Hopefully this will get you started on making your own herbal tea. You can use any of these teas as a starting point and include additional herbs or plant materials as desired. It is important to remember that the only limit is your imagination.
Herbal Tea Types: List of Popular Varieties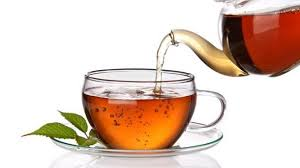 First, as an Amazon Associate, I earn from qualifying purchases.
Here is my list of the herbal tea types that are popular or considered to be mainstream herbal teas. Consult with your doctor before consuming any of these teas to make sure it is healthy for you to do so. You can combine some of these herbs and plants to obtain your desired taste and benefits. Many of these herbal tea types have significant health benefits.
Please note: This post contains affiliate links. An affiliate link means that we may earn advertising/referral fees if you make a purchase through our links.
Anise Tea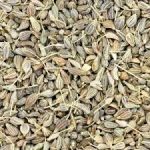 Anise tea was used hundreds of years ago in Europe to reduce flatulence and stomach gas. It can also be used to help treat asthma, bronchitis, colic, and other respiratory issues such as coughing. Some women use it to reduce menstrual cramping. Anise tea is a herbal tea made from the plant Pimpinella anisum. This tea is popular due to its effectiveness in treating many common ailments and its taste. Anise tea has a nice smell and a sweet taste. Some people compare the taste to licorice.
Artichoke Tea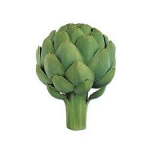 Artichoke tea can be prepared using many parts of the artichoke plant including the leaves, roots, and the stem. The leaves are primarily used in the preparation of herbal tea. Artichoke tea has been found to lower cholesterol which reduces the chance of heart disease. The taste has been described as sweet with a slightly bitter aftertaste. Learn more about artichoke tea here.
Caraway Tea
Caraway seed tea has been used for thousands of years as a remedy for digestive issues, bronchitis, coughing, and colic. Caraway tea tastes similar to fennel seeds and many drinkers will add honey to help sweeten it.
Chamomile Tea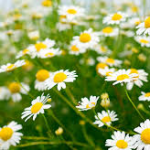 Chamomile tea is one of the best known herbal teas, even relative to this list. Several studies have stated that chamomile from Germany tends to include the most beneficial nutrients. The studies also have shown that if chamomile tea is consumed on a regular basis, it can help skin health, strengthen immune systems, reduce stress, treat insomnia, reduce blood sugar levels, decrease nausea, and help with allergies. It also contains antioxidants. It is known as one of the best tasting herbal teas and has a pleasantly sweet flavor.
Dandelion Tea
Dandelion tea can be made  with the plant's leaves or roots.  Although most people consider dandelion a weed, it has several benefits when consumed in tea.  It has been shown to help liver enzymes which aid in digestion, strengthen skin health, and reduce stomach issues such as nausea.  Some people don't like the bitter flavor so they add some sort of natural sweetener to the dandelion tea.
Buy the Best Dandelion Tea
(Commissions Earned)
Echinacea Tea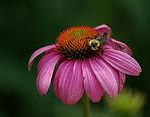 Echinacea tea is another one of the most popular teas on this list. It has been used for thousands of years to assist in overall health and wellness. Echinacea is consumed to boost your immune system. It also helps shorten the duration and severity of colds and the flu. It contains several important vitamins and minerals including Vitamin A, the Vitamin B Complex, and Vitamin E. It also contains lower amounts of calcium, iron, magnesium, and potassium.
Ginger Tea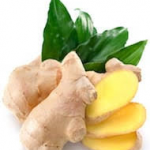 Ginger has been referred to as a protective barrier between people and the harsh cold of the winter months. It is mainly consumed to help strengthen your immune system and reduce the chances of catching winter colds. If you do end up catching a cold, you can drink the tea to help reduce the severity and duration of the negative effects including cough, runny nose, and lethargy.
Ginseng Tea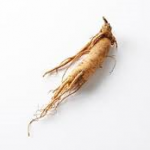 Both American and Asian ginseng tea are known to provide several health benefits. These benefits include menstrual relief, enhanced digestion, improvement of nausea, and an overall boost to health. They are also known to help improve moo and reduce stress. The Asian ginseng is sourced from China and sometimes Korea. It has been used to clear the mind, lower blood sugar, and treat male erectile dysfunction.
Goji Tea
Goji tea is simple to make and is made from goji berries. These berries contain high levels of antioxidants which are known to help fight free radicals. This helps improve your overall health and immune system. It can be made and served using hot or cold water. The tea has a pleasant taste and is sweet. It is extremely easy to consume. You can also eat the hydrated berries afterwards.
Green Rooibos Tea
There are two popular types of rooibos tea, green rooibos and red rooibos. I have chosen green rooibos for this list because of its health benefits. It is used to help treat headaches and insomnia. Green rooibos harvested from the same South African plant as red rooibos, but they are both processed differently. The green rooibos leaves which are used to make tea are specially treated to prevent oxidation. This leaves them more nutrient rich and similar to how they are found in nature. Milk and sugar are commonly added to help improve taste.
Hawthorn Tea
The Hawthorn plant is commonly referred to as the "may flower." It is a pointy flowering bush that grows in moist areas with high rainfall throughout the year. Hawthorn tea is known to help improve cardiovascular health and prevent heart disease. It was consumed by Native Americans for this very reason. Others consume the tea to help relax.
Hibiscus Tea (Sorrell)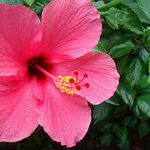 Hibiscus tea is a popular herbal tea infusion commonly made using the magenta flower petals of the roselle plant (Hibiscus sabdariffa). This tea can be prepared either hot or cold. Many people describe the tea as having a tart and slightly bitter flavor. As a result, a sweetener is often added to enhance the flavor.
Kava Tea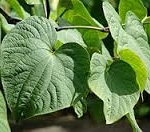 Kava tea has been used for centuries as a stress reducer and a treatment for mild depression. Drinkers report feelings of contentment, happiness, and relaxation after consuming this tea. It may have negative side effects for your liver, so study it carefully before consuming. It is another tea with an unpleasant taste, so you may want to add a flavor enhancer.
Kratom Tea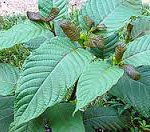 Kratom tea has become extremely popular recently in western hemisphere. It is being used to help people with opiate addictions. It is a mood booster and increases energy. Kratom itself can be habit forming so extreme care must be taken. I suggest studying kratom extensively before consuming the tea. A flavoring agent is usually needed to help improve kratom's bitter taste.
Lavender Tea
Lavender tea is with the lavender buds of the lavender flower. The tiny purple buds can be easily removed. Lavender tea is consumed to decrease moderate pain, reduce inflammation (arthritis), improve sleep and relaxation, treat stomach issues, and help headaches subside. This is an example of an herbal tea that can improve your overall health and wellness.
Nettle Tea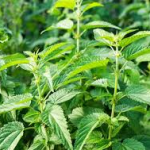 Nettle tea is most commonly made using the plant's leaves. The stinging nettle plant is known worldwide for its pain inducing leaves. These same leaves can help treat many ailments. The tea is primarily consumed for allergy relief. It has also been shown to help with skin health, improve bones & joints, and digestive health associated with large prostate.
Peppermint Tea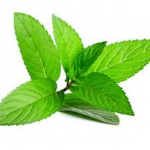 Consuming peppermint tea is a great way to improve overall health. It achieves this in multiple ways. It is known to decrease pain, reduce anxiety, treat halitosis (bad breath), and even assist weight loss. The largest impact of this tea is seen in the digestive system.
Poppy Tea
Poppy tea is popular worldwide and has been used since ancient times. You can make poppy tea with the pods or the seeds of the poppy plant. Recently, it has been more popular to make the tea with seeds because they are easier to find. It is known to have a very bitter taste and may require honey to sweeten. There are several types of poppy seeds, and it is important to select the proper type. Fore more information, you can check out this external website explaining How to make Poppy Seed Tea.
Roasted Barley Tea
Barley tea is a grain based tea made from barley. This tea is commonly consumed in China, Japan, and Korea. It has a toasty flavor, with slight bitter undertones. The tea can be served hot or cold. Barley tea has a toasty flavor, with slight bitter undertones.
St. John's Wort Tea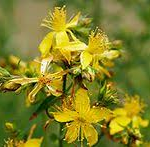 The herb used in St. John's Wort tea can be used to treat depression and anxiety. It lowers stress and is used worldwide for seasonal affective disorder and insomnia. It has a bitter taste and is usually consumed with honey.
Herbal Tea Types: Conclusion
Hopefully this post has given you some new ideas for herbal tea types that you would like to try. The good thing about herbal tea is that there are so many options, and most of them are very healthy.
Herbal Tea Types: Comments
Do you have a favorite herbal tea type that isn't mentioned on this post? Please share it below!
HerbalTeaHour.com is an herbal tea community that truly values transparency and disclosures. We want to be very clear about one thing. In addition to being herbal tea enthusiasts, we do participate in the Amazon Affiliate program. As an Amazon Associate we earn from qualifying purchases.