WHERE TO BUY DANDELION TEA: INTRO
Many people struggle with discovering Where to Buy Dandelion Tea – but they don't need to! Although dandelions can be found all over most yards every spring and summer, I don't recommend picking them unless you are absolutely sure that they haven't been treated with weed killer, herbicides, or pesticides. You also have to worry about contamination due to animals relieving themselves.
As a result, I decided to make this post explaining Where to Buy Dandelion Tea. This will serve as your guide to finding and buying a high quality (and pretty darn tasty) dandelion tea!
Check out my List of the Best Dandelion Roots for Tea!
WHERE TO BUY DANDELION TEA: THE BEST
First, as an Amazon Associate, I earn from qualifying purchases.
This is a list of some of my favorite dandelion tea. By no means is it the ONLY high quality dandelion tea – but I have researched it, consumed more than my fair share of it, and feel comfortable introducing it to the HTH readership!
If you are unfamiliar with dandelion tea, you should check out my Dandelion Tea Ultimate Guide. When people ask Where to Buy Dandelion Tea, I always tell them that Online is a great place to start.
I have done the hard work and tried AN ABSOLUTE TON of different types and brands of dandelion tea in my search to find the best. Taste is subjective, so I try to list the highest quality. I do my best to describe the flavor profile in the description. I have organized this list of Where to Buy Dandelion Tea into a few distinct sections:
Dandelion Root Tea
Dandelion Leaf Tea
Dandelion Leaf & Root Tea
Where to Buy Dandelion Tea: Dandelion Root Tea
Please note: This post contains affiliate links. An affiliate link means that we may earn advertising/referral fees if you make a purchase through our links.
Dandelion Root Tea (also known as Dandelion Coffee) is the most popular form of dandelion tea. In fact, its popularity continues to grow each year and it is quickly becoming one of the most popular herbal teas on the market! It is made with dandelion roots, as you might have guessed from its name, and it is known for its dark appearance and bitter flavor.
You can read more about dandelion root tea on my Dandelion Root Tea Guide!
(Commissions Earned)
A Great Option for First Timers!
This is my favorite brand of raw dandelion roots because of several reasons. Feel Good Organics (FGO), a fairly new company, is also somewhat new to offering dandelion roots, but it has definitely earned this spot on my list.
This is a 1 lb (16 oz.) bag of roots, and they have been cut and are ready to go. I always suggesting going with pre-cut dandelion roots because it saves you time, which means you spend less time on the prep work and more time enjoying the resulting tea – just like it should be!
They are sourced from Croatia and are certified organic. They are raw and not roasted, which is the best way to receive the highest health benefits.
Feel Good Organics offers a 100% refund if you are not satisfied with your order. Money back guarantees are relatively uncommon in the herbal tea industry. This shows you the manufacturer's confidence in their product. Oh, and by the way, I suspect that you will NOT be asking for your money back – as this is truly dandelion root of exceptional quality!
2.) Traditional Medicinals: Roasted Dandelion Root (Tea Bags)
(Commissions Earned)
It is much simpler to use tea bags to consume herbal tea instead of raw ingredients or loose tea. While many do prefer to "do it yourself" with the raw ingredients or loose tea, sometimes there is only so much time in the day and you need to opt for a dandelion tea where the "work" has already been done for you!
Traditional Medicinals is my favorite brand for dandelion root tea. These roots have been roasted, which gives them a bit of a different flavor profile. This does, however, come at the expense of some of the nutrients that you get when buying the "raw" root (like we described above).
They are certified organic and non-GMO. These two qualifications go a long way in terms of establishing quality. Organic, in particular, earns a lot of points with HTH, as the dandelion is being served exactly how Mother Nature intended – additive free! You do not need artificial in your dandelion tea to get a great taste – in fact, you need quite the opposite!
This brand offers the best tasting roasted Dandelion Tea, in my opinion. It has somewhat of an "earthy" taste, without compromising on a smooth finish.
Traditional Medicinals has the best reviews for roasted dandelion root tea and they are known for quality and consistency at a reasonable price. You do NOT need to break the bank to get a quality dandelion tea – and this particular offering is a good example of that!
Where to Buy Dandelion Tea: Dandelion Leaf Tea
Dandelion Leaf Tea is a less popular version of dandelion tea. As a result, in can be fairly difficult to find as many options.
1.) Frontier Raw Dandelion Leaf (1 lb)
(Commissions Earned)
I always recommend purchasing raw or loose herbal tea ingredients over tea bags. Yes, working with raw or loose leaf is going to take you a little bit of extra time but, if you have a few minutes to spare, the resulting improvement of taste (and the presence of additional nutrients) certainly makes it worth your while!
Loose ingredients usually require the extra step of crushing the plant (which you can do with a pestle and mortar), but there are several benefits that come along with this extra effort. Let's take a look at one of them as an example.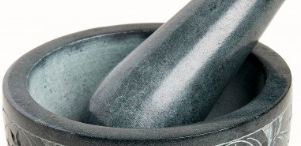 Raw ingredients are healthier and usually more fresh than tea bags. This is because they have not been as "processed" as some of the dandelion tea that has already been included into a tea bag by a manufacturer. I will tell you that you can truly taste the difference in the end result – and you don't even have to have that experienced of tastebuds to be able to do so. Check it out for yourself!
I have included my favorite dandelion leaf brand below. This is my favorite way to make Dandelion Tea, and it is much more flavorful than the prepared tea bags. If I am going to serve this kind of tea to a larger group, I always use this particular kind – its a real crowd pleaser (probably due to its smooth taste).
2. ) Dandelion Leaf Tea (24 Bags)
(Commissions Earned)
Dandelion leaf tea is less popular than dandelion root tea, so it is more difficult to find quality tea bags. I always suggest purchasing online, and I've found a great brand that provides fresh organic dandelion leaf tea.
This package contains 24 bags, and it is an inexpensive and easy way to consume this tea. I suggest buying two at a time. This will ensure that you do not run out at an inopportune time, but won't be so much as to cause you concern with respect to any upcoming expiration dates! A "win-win" situation!
Where to Buy Dandelion Tea: Dandelion Leaf and Root Tea
Can't decide between dandelion leaf tea and dandelion root tea? You should definitely try a combination of both! This is a GREAT way to place on "both sides of the fence", as the saying goes!
Dandelion leaf & root tea offers the healthiest form of dandelion tea. It is a bit harder to find this tea, but there are some quality options. It also creates a bit of a "blended" taste, where you can definitely taste the leaf and root components, individually, yet they compliment each other in the end result. A nice combination!
Dandelion Leaf & Root Tea (96 Bags)
(Commissions Earned)
Convenient Quantity; Better Quality!
If you want to get the most out of dandelion tea, I recommend purchasing a combination of dandelion leaves & dandelion roots.
Traditional Medicinals is a trusted brand due to the quality of their tea bags. This is a larger box of 96 bags. As a result, it will last a long time even for regular tea drinkers.
CONCLUSION
In conclusion, I hope that this post has helped you learn Where to Buy Dandelion Tea. Dandelion tea, despite its booming popularity, can actually be pretty tough to track down! But if you use this guide, you'll know where to can acquire the best of the best – trust me, your tastebuds will thank you!
I have personally tried all of the dandelion tea included on this list (and many others), and I have taken detailed notes along the way. Finding quality ingredients is the most important step toward creating delicious and health herbal tea. Therefore, I'm happy that you've spent ample time reading this post detailing where to buy dandelion tea.
Comments

Do you know where to buy dandelion tea? What are your favorite brands? Have you ever experimented with any fun recipes that you'd like to share with this herbal tea community? Perhaps you have discovered some fun and unique twists that you'd like others to try out for themselves? Please share your knowledge by posting in the Comment section below! We read and reply to every comment and love interacting with the Herbal Tea Community!