ROASTED DANDELION ROOT: INTRO
Roasted Dandelion Root is the primary ingredient in one of my favorite herbal teas. Dandelion Root Tea, also known as Dandelion Coffee, is a bold tea with many health benefits. The primary benefits include improved digestion through increased liver enzymes, antioxidant content, weight loss, etc. This post is dedicated to explaining some of the primary facts related to Roasted Dandelion Root.
First, as an Amazon Associate, I earn from qualifying purchases.
Consuming Dandelion Roots can cause allergic reactions. These reactions can be dangerous if not treated properly. Make sure to consult with a healthcare professional prior to consuming any forms of dandelion tea.
ROASTED DANDELION ROOT: GUIDE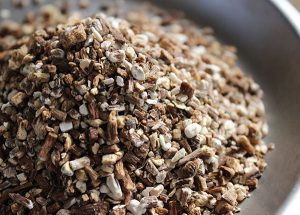 Please note: This post contains affiliate links. An affiliate link means that we may earn advertising/referral fees if you make a purchase through our links.
This is a simple guide that includes some fun facts pertaining to Roasted Dandelion Root. I include a link below that can be used to purchase this powerful ingredient.
Roasted Dandelion Root Overview
Dandelions are unique plants that are found all over the world. Many people view dandelions as a nuisance weed, and they overlook the potential benefits of this powerful plant. There are two primary ways to procure dandelion root. You can either harvest dandelion roots and roast them yourself, or you can purchase them online. Roasted Dandelion Root has been used for hundreds of years to improve digestion.
Making Roasted Dandelion Root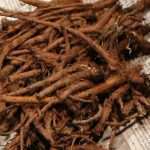 You can pick dandelions in the wild and roast the roots yourself by baking them in your oven. Dandelions are easily found all over the world, and they are fairly easy to harvest. It is important to verify that the area has not been treated with chemicals. After picking the dandelions, you should separate the roots, rinse them, and then place them on a baking sheet. You will then need to roast the roots in your oven. I recommend baking them at 250° for 25 minutes. You can bake them longer for bolder flavor.
Purchase Roasted Dandelion Root
It is very easy and fairly inexpensive to purchase Dandelion Root.  My favorite brand is Starwest Botanicals.  I have included the link above for a one pound package.  These roots are sourced from Croatia and are certified organic.  They have already been cut and sifted and are ready to make tea.
(Commissions Earned)
Easy to Work With; Great Taste!
Roasted Dandelion Root is a Diuretic
Dandelion Root is a natural diuretic, which is different from a laxative. That means that it helps increase urination. Increased urination boosts overall health by helping your body eliminate waste. You can read more about this on my Dandelion Root Diuretic post.
Weight Loss
Consuming this Root may also lead to weight loss. The improved digestion experienced after ingesting dandelion roots helps your body eliminate useless waste. You can read more about this subject on my Dandelion Root Weight Loss post.
CONCLUSION
I hope that this post has helped you learn more about the powers of this Root. I encourage you to take the time to brew a delicious cup of dandelion root tea, and see how you like it. If you have any questions regarding dandelion tea, please feel free to message me or post a comment below.
Want to learn more about dandelion root? Be sure to take a look at this scientific study!
Comments
Do you know any other fun facts about this Roasted Root? Please share your knowledge in the Comments section below.
HerbalTeaHour.com is an herbal tea community that truly values transparency and disclosures. We want to be very clear about one thing. In addition to being herbal tea enthusiasts, we do participate in the Amazon Affiliate program. As an Amazon Associate we earn from qualifying purchases.