KAVA PILLS
Have you ever heard of Kava Pills? Kava, like many other types of herbal supplement, can be crushed into a fine powder and added to empty pill capsules to create Kava pills. This is one of the most common ways to supplement your kava intake, just in case you have time to drink the tea or you don't care for its taste. To make sure you have a basic understanding of all things Kava related, we suggest that you visit our Ultimate Guide to Kava Kava. That article will leave you with a broad understanding of Kava, in general, and will prepare you to learn about Kava Pills. Ready to learn?
Before Buying or

Consuming

Kava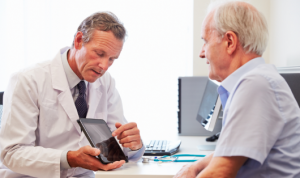 First, as an Amazon Associate, I earn from qualifying purchases.
This post not been evaluated by the Food and Drug Administration. Kava Kava is not intended to diagnose, treat, cure or prevent any disease. You need to consult a health or medical professional prior to taking any form of Kava, especially if you are pregnant, planning to become pregnant, nursing or taking prescription medications. Certain medications are inhibited by Kava and it should not be taken with alcohol nor should Kava be consumed by persons under 18 years of age. Please, use Kava with caution!
KAVA PILLS: GUIDE
Please note: This post contains affiliate links. An affiliate link means that we may earn advertising/referral fees if you make a purchase through our links.
It seems that more and more people are learning of and turning to the benefits of traditionally eastern or other forms of natural or holistic medication and treatment. We have noticed that many HTH readers have participated in turning any number of herbal supplements into powder (through any number of different methods) and have then added the powder to empty pill capsules. The result is somewhat similar to that which you might find at the local health food store or even some pharmacies.
We have written this post to discuss the potential of creating Kava pills via a similar process to that described above. This article is broken down into a number of separate categories, all devoted to Kava Pills. We begin with a short history of Kava before getting into a brief write up of the three common ways to purchase Kava or Kava Powder for your pills. After that, we touch upon the top two ways to to fill your capsules or pills to create Kava pills. We've added a link to one of our favorite Kava Root Powders to use when we create Kava pills and have included a short write up on its benefits. Finally, we briefly touch upon our own experience using Kava Pills. Let's get started!
What are Kava Pills?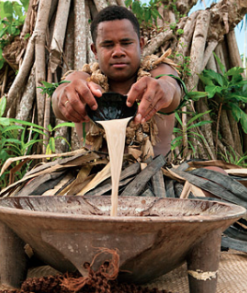 Kava is a type of small plant or shrub. Kava has historically been found in the Pacific Islands. Many trace the origins of Kava to Hawaii or Fiji, where natives of these Pacific islands have use derivatives from the kava plant centuries (if not longer). Kava has played a role in the cultural or spiritual ceremonies of these Native peoples and has also been alleged to have certain medical benefits.
Like most plants, Kava has three main parts: Roots, Stem, Leaves. Many Kava enthusiasts separate the Kava plant from its root to prepare it to be turned into powder. Most will use a variety of techniques to pound down or pulverize the Kava root until it is turned into a very, very fine powder – somewhere close to the consistency of the flour you might buy at your local grocery store. The traditional way to do this is through use of a pestle and a bowl. Some of our more high tech HTH readers have written in to us stating that they create the Kava powder by using a specialized type of tool known as a "mill grinder".
Where to Buy Kava Powder for Kava Pills:
You can usually find Kava at specialty food stores. These store tend to have knowledgeable employees – a great perk! We often run into fellow Kava enthusiasts at our local health and specialty food store and this is one of the best parts! We usually learn exciting new ideas or recipes for Kava (try the Best Kava Tea Recipe, as provided to us by our friend Nicholy Redman).
We try to devote business to local store like these, even if their prices might be a bit higher than down the street at the big box store or even online. These type of local health and specialty food stores offer a hidden perk found in a more "hands on" experience (versus retail or the web, at least). Let us know if you encounter any difficulty when searching for a local health and specialty food store to call your own, we are usually pretty good at helping our readers find one!
Kava Root Powder Online
It isn't very difficult to find Kava Root Powder online. Doing so eliminates the downsides of buying in retail or specialty food shops. The internet is going to have a much wider variety of Kava root powder than would any other physical store that you might evaluate and most online stores have product reviews.
We always suggest that you read through several product reviews before buying so you can see what others have discovered relative to the particular kind of kava root powder that you are evaluating for use in Kava Pills. Most online stores allow for expedited delivery. While this takes longer than just driving down the street, it does save you from having to get out and about town!
 Our Favorite Kava Root Powder for Kava Pills
(Commissions Earned)
Great Taste; Easy to Work With!
If you want someone to do the grinding or powder creation process for you, there are certainly a number of vendors that would love to earn your business. While we think it is a lot of fun to grind the kava root in a bowl with a pestle (just like the native peoples) sometimes it is easier, not to mention quicker, to just buy Kava root powder where the work has already been done for you.
Remember, there isn't a "right" or "wrong" way to make kava pills. We suggest that you try a number of methods of creating the powder, and then also try a number of different pre-crushed kava root powders. Both have their upsides, and just because you do one doesn't mean you can't do the other. Just make sure that the powder you buy, or the Kava Root Powder that you create, is ground down to a small enough size as to allow you to efficiently pack it into the capsules to create Kava Pills!
How to Make Kava Pills
Making Kava Pills is a relatively simple process, and can be done in a substantially similar way to the method by which you might create pills consisting of the powder of any number of other herbs or plants. Below, we've listed the steps and important considerations so that you can get started with making Kava Pills today!
Step 1. Acquire Kava Root Powder or Kava Stems or Roots.
Step 2. If you acquire the Kava Stems or Roots, use pestle and bowl or fine powder mill grinder for grind the stem or root down into a very fine powder.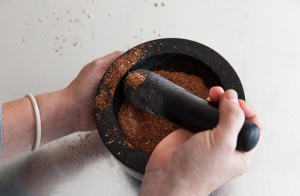 Step 3. You'll want to purchase a capsule filling machine or device (image shown below).
Step 4. You'll need to purchase either vegetable or gelatin pill capsules, depending on your dietary needs. These are available for cheap when purchased in bulk
Step 5. Place the empty capsule pills into the appropriate spots. Most capsule fillers have room for between 50 and 100 pills, so you can create a number of Kava Pills at once!
Step 6. Place the ground kava root powder into the designated spot. This will pour the kava root powder over the tops of the bottoms of the capsules, allowing them to fill to the proper size.
Step 7. Use a spreader (many capsule machines come with one), or even just a hotel room key or credit card to ensure that the powder is evenly spread into each capsule.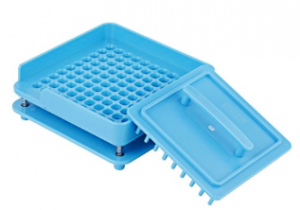 Step 8. Now you'll want to load the "top" part of the capsules into the holes on the top of the machine.
Step 9. Use the alignment tools and markings to line up the top of the capsule machine with the bottom. Once aligned, simply press down and the two halves of the pills will be adjoined, creating your Kava Pills!
Step 10. Separate the two pieces of the capsule machine and allow your Kava Pills to pop out!
(Commissions Earned)
Kava Pills: My Experience
While I am one of the world's largest herbal tea enthusiasts, sometimes I found that Kava Tea could be a bit strong, both in terms of taste and effect. Sure, I limited my portions and used cinnamon and sugar to help mitigate the bitter taste, but I wanted an alternative.
I started using a capsule maker to insert kava powder (some of which I bought online and some of which I ground myself) to create Kava Pills. I found this to be a fun experiment, and highly efficient. After all, you can make around 100 pills at a time if your capsule maker is large enough. I've found that Kava Pills are a great way to know exactly how much Kava you are taking at any one time and they are easy to store and travel with!
I enjoy both the process of making and the process of consuming Kava Pills. Don't worry, I still find that I am washing them down with herbal tea! Make sure to send us an email or comment below if you'd like to discuss anything about my experience in making Kava Pills, I'd love to chat!
KAVA PILLS: CONCLUSION
I hope this article about Kava Pills has been helpful to you. You've seen that Kava Pills can be easy and fun to make, are easily transported, and can be a suitable alternative to the traditional forms of Kava consumption (like Kava Tea, for instance). If you've been through this entire article and find that you still have some unanswered questions about Kava Pills, please comment near the bottom of this page and we will respond to you. We love interacting with HTH readers and hope that others can learn and grow from viewing our dialogue!
Kava Pills: Comments
Have you ever tried Kava Pills! What about pills or capsules contain other type of herbal powders? Did you make the powder yourself or did you buy it online? What type of method did you use to grind the herbal stems to make your powder? Would you recommend Kava Pills over more traditional forms of Kava consumption (like Kava Tea)? Have you found any alternative ways of creating Kava products that you'd like to share with this herbal tea community? Please comment below! We love hearing from our readers!
HerbalTeaHour.com is an herbal tea community that truly values transparency and disclosures. We want to be very clear about one thing. In addition to being herbal tea enthusiasts, we do participate in the Amazon Affiliate program. As an Amazon Associate we earn from qualifying purchases.