HIBISCUS TEA HEALTH BENEFITS: INTRO
Hibiscus tea is one of the most popular herbal teas today. Why? Because of the hibiscus tea health and general well being benefits experienced by many who consume it!
Are you a big fan of hibiscus tea? Would you like to know more? If you answered yes to any of these questions, then you are in the right place!
Hibiscus Tea Health Benefits – Overview
Please note: This post contains affiliate links. An affiliate link means that we may earn advertising/referral fees if you make a purchase through our links.
This HTH article will look at the hibiscus tea and the hibiscus tea health benefits in closer detail. First, we will look at hibiscus tea health benefits and why consuming this herbal tea can have health or general well being benefits for many users! This will help you establish a baseline knowledge so you can better understand whether hibiscus tea might be a good option for you.
Then, we will look at a simple recipe that can help us prepare the hibiscus tea. After all, after learning about the basics of hibiscus tea, you might be craving a cup for yourself!

After that we look at some of the important factors that you need to consider when evaluating one brand of hibiscus tea against the next. By understanding these factors you will become a more knowledgeable consumer and you'll be better able to understand whether this type of herbal tea is a good match for your specific situation.
I then link to a couple of my favorite kinds of hibiscus tea. By no means are these the ONLY great options of hibiscus tea on the market – but they are brands that I have researched and experienced, having the level of comfort needed to suggest them to the HTH readers! I also detail some of my own experience and have even included a "pros" and "cons" list in hopes that it will be helpful to you!
Hibiscus Tea Health Benefits – Learning the Basics
Please Note: As an Amazon Associate, I earn from qualifying purchases.
The species of "hibiscus plant" used for preparing this kind of herbal tea is typically the Hibiscus Sabdariffa, though it can vary.
The hibiscus tea is known for its ability to release anti-oxidants in the body. These anti-oxidants help fight, or even prevent, the damage caused by free radical cells.
If you are facing issues with low blood pressure, you should know that there are accounts of hibiscus tea having a positive impact on mitigating this condition. Many claim that hibiscus tea is capable of providing an edge in terms of helping its consumer get control over diastolic and systolic blood pressure.
However, caution should be taken. The use of hydrochlorothiazide with hibiscus tea should be avoided.
Many report that consumption of hibiscus tea can help lower fat, and provide a good boost to the liver! Many have experienced a variety of health or general well being that they tie to hibiscus tea!
However, like all herbal tea, there can be some side-effects (we have written more about hibiscus tea side effects here). When the hibiscus tea is overused, you can experience some issues such as stomach pain, nausea, and even a terrible headache. You might also experience fatigue and high blood pressure.
However, our research shows that these side effects rarely do occur and the benefits usually outweigh the cons. Of course, you MUST consult with your doctor or medical care professional BEFORE consuming hibiscus tea, in any amount, and in any style, as your particular health situation may have certain needs!
To enjoy the health and general well being benefits that we describe above, you must know how to prepare this kind of herbal tea. For that reason, we're looking at a simple recipe on preparing the hibiscus tea next. Don't worry – we keep it really easy to follow!
Hibiscus Tea – A Simple Recipe

To make learning this simple recipe easier, I have broken it into two parts. We will list out some items you will need and in what proportion in the first part. The second part will take us through the instructions on making the tea.
Easy List of Ingredients
Hibiscus flowers or tea bags (1/2 cups) (the more flowers, the more flavor)
Water (5-8 cups)
Sweeteners (Optional) (we like to use natural honey)
Lime (2-3 tablespoon) (lemon can be tasty too)
Easy to Follow Instructions
Step One
The first thing is to get your dried hibiscus leaves ready. This won't be necessary if you decide to use teabags, of course. Remember to remove the base of the flower. Focus on the green part attached to the stem.
Other places you can also remove include the pistil. If you are having difficulties finding it, look for a threadlike tube. It's located towards the middle of the leaf. However, some people prefer to leave the pistil. The choice is yours!
You should also cut your leaves. It increases the aroma of the tea and increases the strength of the flavor. You can accomplish the same result by using a pestle and mortar, grinding the leaves to release the oils and aroma!
Step Two
Once you have cut or ground your dried leaves, it's time to boil the tea. Using a large pot, boil the dried leaves together with water. Once you have brought it to a boil, put off the stove and allow it to cool. Be careful and be sure to wear protective items when working with boiling water!
Step Three
Add your sweeteners and any other extras. This can include sugar, lemon, and other forms of herbs. You can also add honey. Please do not use any artificial sweetener! This kind of tea is best consumed as Mother Nature intended – without artificial influence!!
Step Four
Allow your tea to steep. The standard steeping time is 10-20 minutes. Bear in mind that the longer the tea steeps, the stronger the flavor will be. Of course, you don't need to go TOO long, as there is only so much flavor that can be released via the steeping process.
How Should Hibiscus Tea be Served?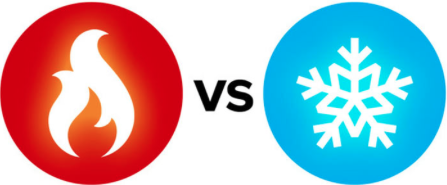 You can either serve the hibiscus tea warm or cold. To achieve the cold effect, put your tea in the refrigerator for some hours – allowing it to cool gradually.
Hibiscus tea can be made in different ways. However, the taste is the same generally. The hibiscus tea health benefits also stay the same regardless of what's added to the tea (so long as what you are adding doesn't have a negative impact on you in the first place (like artificial sugar)).
Side Note: If you liked this recipe, you may be interested in learning how to make the Best Spearmint Tea! We have also posted an Anise Seed Tea Recipe that is easy to follow!
Hibiscus Tea Health Benefits – Important Things to Note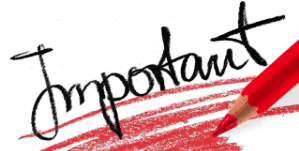 When buying the hibiscus tea, the health benefit that you get from it is especially important. After all – that's why you've read this article! There are several health benefits you should look out for when buying a hibiscus tea product.
Also, certain features of the product should make it stand out. Let's have a look at some of them.
Cardiovascular System
The right hibiscus tea may improve your cardiovascular system. To get the right product, we suggest you look for products that support your cardiovascular system – not all kinds of hibiscus tea have this feature.
Hypertension
Hibiscus tea may also help with high blood pressure. To find out if a particular hibiscus tea reduces your blood pressure, we recommend that you check the description of the product.
Regulatory Bodies
Most hibiscus plants are grown on organic farms. Organic farms are usually grown without any form of additives. To make sure that these farms adhere to this practice, regulatory bodies are set up to enforce this rule.

The USDA organic is one of such bodies. If a product has been certified by the USDA organic, you should see an inscription on the product. Getting such a certified product is your best bet.
Versatile
While we are interested in hibiscus tea, it's also important to get value for your money. Versatility in a product is always a good thing. Having a hibiscus tea product that can also be used with salads, baked products and stuff like that is also a bonus. After all – you might want to change it up every now and then!
We recommend that you keep an eye out for these types of products.
Other features such as the price and quantity of the products will also play important roles. You want to make sure to strike a balance between the amount of herbal tea you buy, and the amount you actual consume! This will help you avoid wasting as hibiscus tea, like other herbal teas and foods, will have an expiration date to consider!
Side Note: Another fun and interesting tea to work with is dandelion tea! Learn where to buy dandelion tea, as it can be kind of tricky! Also, if you do it, be sure to use the best dandelion roots for a better tasting result!
Hibiscus Tea Health Benefits – Buy the Best

Are you looking for top picks that will help you enjoy the health benefits of the hibiscus tea? If you are, we can help you with that. Here are the top picks you should really consider. You can use these suggestions if you'd rather skip the "researching" for the important features part of the hibiscus tea buying process!
This product comes from the hibiscus sabdariffa specie. It stands out for two main reasons- its quantity and its storage system.
It comes in a resealable bag. How convenient, right? You'd be amazed how many herbal teas DO NOT include this feature. This preserves the freshness of the hibiscus plant. Its contents can fill 200 small cups making it a long-lasting product – just make sure to consider its expiration date.
Other impressive attributes will include sustainable practices. This product is purely organic in nature. With farms in faraway Egypt, the quality of the hibiscus plant is really high. Extra verification comes with the certification from the USDA organic.
The product is also very versatile. It can be used to make teas, jam, and baked goods, though I usually like to stick to herbal teas! It's the complete package.
My Experience
First, I loved the resealable bags that it came in. It kept it fresh for a very long time. I also found it had a great taste and the aroma was satisfying as well. It also had instructions on how to brew the tea and that made things easier.
I felt lighter and had more energy to complete my hectic schedule. I liked the impact it had on me. I tended to drink this in the morning, along with a relatively healthy breakfast, and I'm certain the combination of the two had me charged up and ready for the day!
To help you decide if this is the right product for you, I've outlined some pros and cons of this product. Again, you'll also want to discuss with your doctor or medical care professional!
Pros
USDA organic
It comes with a resealable bag (great for longevity)
Grown in Egypt
It can be used for various purposes (good versatility)
Refund is guaranteed
Cons
It's a bit expensive (but you get what you pay for)
This type of hibiscus tea comes in tea bags, unlike the previous offering. One of the major features of the manufacturers is their desire to stick to sustainable practices. This commitment always scored high marks with HTH!
This product comes in 6 packs. Each pack contains about 16 tea bags meaning you get 96 tea bags in total. I've found that this is a pretty reasonable quantity, but whether it is good for you will depend upon your own consumption habits. If you drink two bags per cup, you will go through your supply twice as fast!
This product is certified by Kosher, non-GMO, and USDA organic. You get triple protection when you use this product!
My Experience
The taste of this tea is somewhat fruity which is different from most hibiscus tea. It also is refreshing and quite tasty. It kind of reminds me of a "summer drink", though I'll admit that I drink it year round. I also like the quantity of tea bags that came with the product.
The expiry dates on this tea give you enough time to use it. That also was a plus. It seemed like this tea gave my circulatory system a boost, but I did combine it with other healthy choices, so its hard to know which resulted in what. I did, however, feel refreshed and ready to take on the world!! Here are the pros and cons I gathered from my experience with this particular brand:
Pros
USDA organic
It follows sustainable practices
A large quantity of tea bags (no expiration date concerns)
It seemed to support my cardiovascular system
Kosher certified
Cons
Despite some discounts, this tea is much more expensive than the previous tea. However, I was pleased with the quality.
CONCLUSION

So here we are! You are officially educated on hibiscus tea health benefits! We've made an effort to teach you the basics and to provide you with some things to look for when making your own purchase decision! Please remember that you need to speak with your doctor or medical care provider PRIOR to consuming hibiscus tea – everyone is different, and hibiscus tea may not be for you!
Comments

Have you ever consumed hibiscus tea? What did you think of its taste? Did you experience any of the health or general well being benefits that we've mentioned in this article? Were you able to try our recipe or perhaps you experimented with your own? Be sure to post below and share your story with us! We read and reply to every comment and absolutely love interacting with the herbal tea community!