HIBISCUS TEA BENEFITS: INTRO
Hibiscus tea is a powerful herbal tea that is fairly inexpensive and easy to make. Hibiscus Tea Benefits are primarily obtained by the infusing the flower portion of the roselle flower (Hibiscus sabdariffa), a prominent member of the hibiscus family. The Journal of Experimental Pharmacology called the roselle flower-made drinks a "therapeutic agent," due to some of the positive effects that they were able to observe during a study. Among its many benefits are health improvements like anti-inflammatory properties, high levels of antioxidants, and ability to lower blood pressure. This is just the beginning, hibiscus tea has an incredible amount of other natural health benefits associated with it. This post details the most prominent Hibiscus Tea Benefits in a fun and simple manner.
Learn my Healthy Hibiscus Tea Recipe to obtain some of these health benefits.
First, as an Amazon Associate, I earn from qualifying purchases.
I highly suggest speaking with a healthcare professional prior to consuming herbal tea. Hibiscus tea is considered safe by many medical experts, but it has the potential to interact with prescription medications or other medical conditions. Your doctor has the ability to give you the possible risks pertaining to your personal health profile.
HIBISCUS TEA BENEFITS: 12 REASONS TO DRINK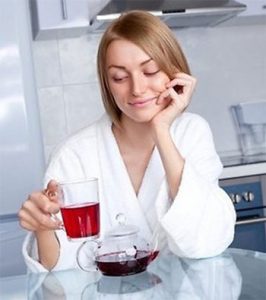 Please note: This post contains affiliate links. An affiliate link means that we may earn advertising/referral fees if you make a purchase through our links.
Here is my list of the top Hibiscus Tea Benefits. Hibiscus tea has dozens of health benefits, but I have chosen the primary 12 reasons that you should consume hibiscus tea. Consuming herbal tea affects each individual in a unique manner, but these benefits have been researched and confirmed. Now, let's get started…
If you are unfamiliar with this wonderful tea, you should check out my Hibiscus Tea Facts.
#1 Hibiscus Tea Benefits: Improved Digestion
Hibiscus tea improves digestion and regulates urination and bowel movements. It is used to treat constipation and speed up the waste elimination, which can lead to weight loss (see below) and improved health of the gastrointestinal tract. Improving digestion can lead to a decreased risk of many colorectal issues.
#2 Hibiscus Tea Benefits: Weight Loss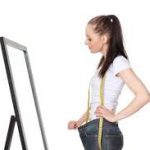 Hibiscus tea has been recorded to help with weight loss and obesity issues. In a study in the journal Nutrients, the Hibiscus sabdariffa was shown to help regulate energy metabolism, inflammation, hormones, and other associated issues such as digestive enzymes. This can help keep weight regulated and help with weight loss. You can read more detailed information on this subject in my Hibiscus Tea Weight Loss Guide.
#3 Hibiscus Tea Benefits: Reduced Anxiety and Hypertension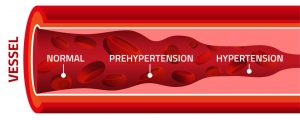 Hibiscus tea has a great deal of antioxidants in it. Antioxidants help delay some types of cell damage and can help in the treatment of anxiety and hypertension, or high blood pressure. It has been studied and shown that the Hibiscus sabdariffa has decreased hypertension. The American Heart Association reports that one-third of the population in the United States has hypertension, and the tea best works for adults with mild hypertension. I have created a detailed article explaining How Hibiscus Tea Improves Blood Pressure.
#4 Hibiscus Tea Benefits: Anti-Bacterial
Hibiscus tea has been studied to determine whether or not it has anti-bacterial benefits. Research has recorded the anti-bacterial properties of Hibiscus sabdariffa. Consuming hibiscus tea regularly can prevent you from catching a cold or flu. Many people consume hibiscus tea while they are sick to help boost their immune system and cleanse their body of bad bacteria.
#5 Hibiscus Tea Benefits: Anti-Inflammatory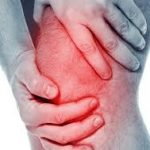 Hibiscus tea contains antioxidants such as vitamin C, which stimulates your immune system. The polyphenols in the tea infusion help to reduce inflammation throughout the body to help prevent chronic disease.
#6 Hibiscus Tea Benefits: Cholesterol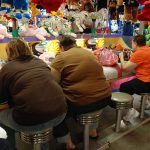 Hibiscus tea has been shown to reduce the level of LDL, or bad cholesterol, and triglycerides in some patients. The patients with the largest results were those with metabolic syndrome or diabetes. Studies showing patients with diabetes drinking hibiscus tea showed an improvement in their good cholesterol and a decrease in their bad cholesterol and triglycerides. Another study showed a group with metabolic syndrome who took hibiscus powder increased their good cholesterol.
#7 Hibiscus Tea Benefits: Kidney Stones
Hibiscus tea acts as a diuretic which may help reduce the chance of kidney stones developing and lodging in the urinary tract. It had caught the attention of urologists who are studying its implications in animal tests. With one such study on humans in the Journal of Ethnopharmacology found that people who had stones in the past were able to pass more of the stone-making substance out of their system after a regime of drinking hibiscus tea.
#8 Hibiscus Tea Benefits: Liver Health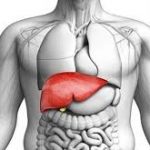 Hibiscus tea may promote liver health and help reduce fatty liver in overweight patients. Fat in the liver can lead to liver damage and failure. Studies using hibiscus extract were done on hamsters showing that the amount of fat in the liver was reduced after ten weeks and the levels found in the treated animals were as effective as those with medicine.
#9 Hibiscus Tea Benefits: Gout Reduction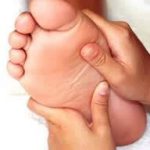 Hibiscus tea acts as a diuretic. Diuretics are different from laxatives; they help promote improved urination. Diuretics like hibiscus tea reduce the level of uric acid that is prevalent in gout sufferers. Further research is currently being analyzed by urologists.
#10 Hibiscus Tea Benefits: Anti-Cancer

Hibiscus tea contains antioxidants and hibiscus protocatechuic acid which inhibit the growth and formation of free-radicals and tumorous cells. Studies concerning hibiscus and cancer treatment are still in the early stages. One study from the Journal of Traditional Complementary Medicine notes that hibiscus tea and extracts from it have been shown to inhibit the growth of a variety of cancer cells.
#11 Hibiscus Tea Benefits: Anti-Depressant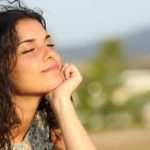 Hibiscus tea contains antioxidants, vitamins, and bioflavonoids that are thought to be a natural remedy for depression. If you are at risk for or are suffering from signs of mild depression such as tiredness, hopelessness, or loss of interest, and are interested in trying a natural solution, hibiscus tea might be the answer for you.
#12 Hibiscus Tea Benefits: Menstrual Pain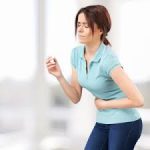 Hibiscus tea helps to regulate hormones, which can provide symptom reduction relief such as mood swings, depression, and overeating. Its health benefits include relief from cramps and menstrual pain.
Hibiscus Tea: Buy the Best
(Commissions Earned)
HIBISCUS TEA BENEFITS: CONCLUSION
Hibiscus tea is a powerful herbal tea with countless health benefits. Half of the world has been drinking Hibiscus tea to improve their health and mood. I hope that this post has helped you discover the main Hibiscus Tea Benefits. If you have any questions regarding any of these benefits, please contact me or post in the Comments section below. I absolutely love communicating with the HTH readers; you keep me motivated!
Western medicine is beginning to research Hibiscus Tea Benefits and discover what others cultures have known for ages; hibiscus tea can be a medicinal herbal tea. I am looking forward to future studies to document even more health benefits.
Hibiscus Tea Benefits: Comments
Have you experienced any Hibiscus Tea Benefits? Were they included on this list? Please share your experiences in the Comments section below. I personally read every comment, and I usually respond within 24 hours.
HerbalTeaHour.com is an herbal tea community that truly values transparency and disclosures. We want to be very clear about one thing. In addition to being herbal tea enthusiasts, we do participate in the Amazon Affiliate program. As an Amazon Associate we earn from qualifying purchases.