If you are hunting for more information on Ginger Tea, you you are at the right place! Ginger started being used as a tea and spice hundreds of years ago in South Asia. Ginger root, which is the primary ingredient in Ginger Tea, is often from China and India. Ginger has a crisp taste that has made it the popular spice it is today. The tea retains this delicious taste of the ginger root. Ginger Tea has been consumed since ancient times, and its benefits helped it spread across the world. I have created this Ginger Tea Ultimate Guide to help share the unique aspects of this healthy herbal tea.
Before Consuming Ginger Tea
First, as an Amazon Associate, I earn from qualifying purchases.
As always, I highly recommend speaking with your personal doctor or healthcare professional prior to consuming any form of herbal tea. This advice also pertains to Ginger Tea. It is considered fairly safe when drank in moderation, but it may interact with certain prescription medications. Your doctor can provide important information to help you prevent negative side effects and alert you to drug interactions.
GINGER TEA: GUIDE
Even if you haven't ever drank or brewed ginger tea, you are probably still familiar with the taste or smell of ginger. This Ultimate Guide explores many of the characteristics of Ginger Tea. It will also break down some of the more relevant facts and details so you can get to know this amazing herbal tea. Are you ready?
Ginger Plant Info
Please note: This post contains affiliate links. An affiliate link means that we may earn advertising/referral fees if you make a purchase through our links.
As I mentioned earlier, the main ingredient in ginger tea or spice is the root. The ginger plant (Zingiber officinale) is a perennial flower that will usually grow to twenty-four inches and over, but hardly ever grows to be taller than thirty-six inches. The plant has bright flowers that are usually a yellow color and skinny leaves. However, they can vary in color as far as orange, red, and or purple.
The plant's natural habitat is Southern Asia, which is now India and China. In fact, India and China supply the majority of the worlds ginger. You can argue that it is the most popular member of the Zingiberaceae family, which is also called the Ginger family. Cardamom and Turmeric are some popular relatives of ginger you may have heard of.
Ginger Tea History
The history of this type of herbal tea begins with the cultivation of the ginger plant. The ancient Chinese began consuming ginger in spice and tea form thousands of years ago. Ginger naturally grows in tropical rain forests in Southern Asia. This made ginger very cheap and easy for the ancient Chinese to gather. Ancient civilizations relied on the belief that consuming ginger in tea or as a spice would help cure or fight several different illnesses.
Ginger was one of if not the first spices to ever be traded in the ancient spice trade. The spread of ginger along the silk road trading route ended up leading to the creation of instructions for ginger tea. The Ancient Greeks and Romans really enjoyed Ginger tea after it had reached Europe. As the demand for ginger grew, the prices went up and there was a shortage of it. Ginger began to grow in popularity among the Europeans (mainly Greeks and Romans) as well as all forms of herbal tea and spices.
India is the top producer around the world for ginger. In 2016, they produced 34% of the total worldwide ginger. Nigeria (16%) and China (14.2%) rounded out the top 3 positions
Ginger Tea Benefits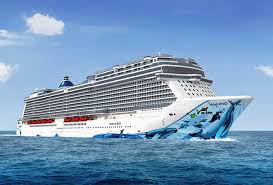 Ginger tea has been consumed around the world for thousands of years for the use and benefits it has for fighting illness. Ginger has been proven to help treat colds, severe headaches, arthritis, and to induce a deeper feeling of relaxation . One of ginger's most common uses is to help treat/prevent nausea and improve digestion. When I travel on cruises, I use this form of herbal tea to help calm my motion sickness from the boat rocking. It worked really well and helped prevent any nausea that would've occurred in the future if I had not drank ginger tea.
Ginger has grown a lot in popularity over the last few years. Scientists are focusing on spreading the word on all of the health benefits it can bring the consumer. I have included a list of some of the common benefits of ginger tea below.
If you would like to learn more about this list, check out my Ginger Tea Benefits post. It also contains links to the supporting scientific studies.
Ginger Tea Nutrition
Ginger Tea has several powerful antioxidants as well as a plethora of vitamins and minerals. The vitamins include:
Vitamin C
Niacin (B3)
Riboflavin (B2)
Pantothenic Acid (B5)
Vitamin B6
Vitamin E
Thiamine (B1)
Folate
The minerals include:
Magnesium
Zinc
Calcium
Potassium
Phosphorus
Manganese
Sodium
Iron
Ginger Tea Flavor
Ginger Tea both tastes and smells a lot like ground ginger. The taste can be described as mildly hot and zesty with a tinge of sweetness. Since both the tea and spice are using the ginger root, they have a similar earthy taste. This helps neutralize some of the spicy flavor and brings out the subtle sweetness. The strength of the Ginger tea flavor depends on the amount of ginger used as well as the technique used to brew it. The flavor of ginger as well as the aroma has helped establish it as a common household item around the world.
Ginger Tea Recipe
Ginger itself has a very different and unique flavoring to it which makes it a great ingredient to combine with other herbs and spices. It is a flexible herbal tea that can be consumed either cold or hot. One of my favorite recipes for Ginger tea is listed below. I always recommend experimenting to edit or revise these ingredients to fit your personal taste preferences.
For additional methods for making this tasty herbal tea, check out my Ginger Tea Free Recipes post.
Ginger Mint Tea
Ingredients (2 servings):
1 Teaspoon Crushed Ginger Root or 1/2 Tsp Ground Ginger (see options below)
1 Teaspoon Loose Spearmint Leaves, Crushed (see my Best Spearmint List)
3 Cups of Water
1 Teaspoon of Ground Cinnamon (or two 1″ sticks)
2 Teaspoons of Honey
1 Tablespoon of Sugar (or to taste)
Instructions:
Pour 3 cups of water into your herbal teapot. Bring to a low boil
Reduce heat and add 1 teaspoon of your crushed Ginger Root, 1 teaspoon of crushed Spearmint Leaves, 1 Teaspoon of Cinnamon and 1 tablespoon of Sugar to the infuser section of your teapot.
For around 10 minutes gently stir the liquid section of your teapot and steep on low.
Turn off the heat and remove the teapot. Let the pot cool for 2-3 minutes.
Pour the tea into your desired teacup. If you do nit own a herbal teapot with an infuser, you should pour tea through a strainer to remove all of the herbs and plant pieces.
Add honey and stir (1 Tsp per cup) and sugar for additional sweetening if desired. Enjoy your Ginger Mint Tea!
Note: This recipe also works if you want an iced tea instead. Follow the same instructions through Step #4, but then place the teapot in the fridge to cool for two to three hours. Place ice into desired serving glasses, and follow the remaining instructions on Step #5 and Step #6.
Purchase Quality Ginger Tea
I always recommend consuming loose leaf tea (not tea bags), but some roots can be difficult to find in loose form. Lucky for you, I found some great options for chopped and ground ginger root. I do recognize that some of you do not have time to prepare loose leaf tea so I have also included some of my favorite tea bag versions of the tea. These individuals should try the tea bags that I have listed below. No matter what your preference is, you should be able to find a great option that will cater to your needs perfectly.
Raw Chopped Ginger Root
You can find and purchase raw ginger root, but I prefer the pre-chopped kind. It may be more expensive but it saves you the struggle of having to dice it up.
(Commissions Earned)
Loose Blended Ginger Tea
(Commissions Earned)
This particular tea is a actually a blend of turmeric and ginger. This is one of my favorite herbal teas because it has such a rich and unique flavor, it's as if the spices were made for each other! The pricing of this tea is slightly higher than the others but it is because of the high quality blended nature of Rishi. If you are looking for a complex and delicious tea, this Rishi brand is great!
Ginger Blended Tea Bags
(Commissions Earned)
For the ones who do not have the time to brew loose leaf ginger, I have found some brands of ginger tea that sell great products. I love the unique and different flavor that Numi brings to the table with these tea bags. You could say that Numi has this blend in the "bag". This blend also includes rose and licorice for more of a bold and unique flavoring.
Rarely will you ever see me recommend tea bags on the same level with loose leaf herbal tea but this brand really does a great job.
Side Effects
Ginger Tea is usually considered fairly safe when it is consumed in moderation. This plant provides very little risk for a majority of people. I have listed some of theside efffects of ginger below.
Pregnancy – Women who may become pregnant or are pregnant should avoid consuming ginger tea or the spice unless it is recommended by a doctor.
Prescription Interactions – Ginger has the possibility to interact with certain prescription medications in a negative way.
Diarrhea – Individuals that consume excessive amounts of ginger may suffer from mild diarrhea. Consume in moderate amounts to help avoid this possible side effect.
Lethargy – Consuming high amounts of ginger can lead to increased relaxation. This may result in sleepiness and lethargy. Once again, consume in reasonable amounts to avoid.
CONCLUSION
I hope this ginger ultimate guide has helped you learn about the history and characteristics of Ginger Tea. It is another delicious herbal tea that is fairly cheap and easy to brew which makes it trendy and healthy. This is definitely a tea I would recommend to others because it has a fairly mild taste which makes it a good fit for readers that are new to the herbal tea market. If any of your ginger tea questions went unanswered, feel free to send me a message or post it in the Comments section below.
Comments
Was this ginger tea ultimate guide helpful? Should we include anything else? Please share your ideas and questions in the Comments section below. Your knowledge helps keep this resource growing and helps the other HTH readers, thanks!
HerbalTeaHour.com is an herbal tea community that truly values transparency and disclosures. We want to be very clear about one thing. In addition to being herbal tea enthusiasts, we do participate in the Amazon Affiliate program. As an Amazon Associate we earn from qualifying purchases.