If you are searching for a list of simple facts to learn more about Ginger Root Tea, you have come to the right place! This herbal tea is a nutritious herbal tea that uses ginger roots as the primary ingredient. It is also known simply as ginger tea, and it was first discovered by the Ancient Chinese thousands of years ago. It has been surging in popularity recently due to the powerful health benefits and delicious flavors. I have created this list of the Top Ginger Root Tea facts to help familiarize readers with this wonderful tea.
For a more detailed look at this particular type of herbal tea, check out my Ginger Tea Guide
Before Consuming
First, as an Amazon Associate, I earn from qualifying purchases.
I highly recommend speaking with your doctor or healthcare professional prior to drinking Ginger Root Tea. It is considered safe to consume at reasonable levels, but it may interact with prescription medications at higher doses. Your doctor can help alert you to potential drug interactions.
TOP 10 FUN FACTS
Please note: This post contains affiliate links. An affiliate link means that we may earn advertising/referral fees if you make a purchase through our links.
Here are the Top 10 Fun Facts for Ginger Root Tea (GRT). I hope that this list educates and encourages you to try out this healthy herbal tea. Feel free to contact me with any questions!
Ginger Root Tea Fact #1
ORIGINATED IN ASIA
Ginger roots were first harvested in southern Asia, and the Chinese were the first to master making this herbal tea.
Ginger Root Tea Fact #2
PACKED WITH NUTRIENTS
Ginger Roots are packed with vitamins and minerals, and they transfer these nutrients to the tea during the brewing process. Vitamins include the B Vitamin Complex, Vitamin C & Vitamin E. The tea also contains immune-boosting antioxidants.
Ginger Root Tea Fact #3
TRADED ON SILK ROAD
Ginger root herbal tea spread quickly throughout the world via the silk road. The Chinese traded ginger roots with the Europeans including the Greeks and Romans. Ginger became very valuable during this period due to the high demand.
Ginger Root Tea Fact #4
MAKES STOMACH HAPPY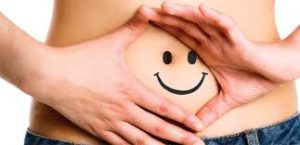 GRT contains several healthy compounds including gingerols and shogaols. These compounds help treat and prevent nausea, which makes this tea a perfect companion for heavy meals.
Ginger Root Tea Fact #5
CAN BE CONSUMED HOT OR COLD
GRT is a very flexible tea that can be served either hot or cold. I personally enjoy drinking my ginger tea hot in the fall/winter and cold during the spring/summer.
Ginger Root Tea Fact #6
ZESTY FLAVOR
Ginger tea has a distinct flavor profile and aroma that is less powerful than ground ginger. The taste has been described as mildly spicy with a slight tinge of sweetness. It has an earthy undertone that is common with other herbal teas derived from plant roots.
Ginger Root Tea Fact #7
TREATS HYPERTENSION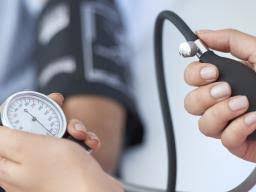 Several studies have concluded that ginger roots can help treat hypertension and lower blood pressure. The effects were documented approximately 2 hours the tea was consumed, and they was comparable to prescription medications.
You can read more about this on a recent Feb 2017 study.
Ginger Root Tea Fact #8
A MAJORITY SOURCED FROM INDIA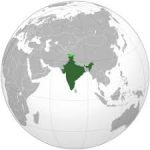 A majority of the world's ginger is still obtained from India. In 2016, India sold 34% followed by Nigeria (16%) and China (14%).
Ginger Root Tea Fact #9
RELATED TO TURMERIC & CARDAMOM
Ginger Root is derived from the ginger plant, Zingiber officinale. The plant is a member of the Zingiberaceae family, which is also known as "the ginger family." Turmeric and cardamom are also members of this same family, and turmeric is often combined with ginger to create a delicious blended tea.
Ginger Root Tea Fact #10
GINGER ROOT FIGHTS MIGRAINES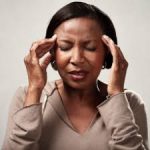 Consuming this kind of Tea can help fight headaches including moderate migraine headaches. It was found to be equally effective as a prescription migraine medication, Sumatriptan, and it also had lower side effects and was much healthier.
Purchase Quality Ginger Roots
Hopefully you are now interested in trying out ginger tea.  The first step to creating a delicious cup of ginger tea is to purchase quality ingredients.  I have personally analyzed several top herbal tea brands that sell ginger roots and ginger tea.  I have included one of my favorite options below:
(Commissions Earned)
Ginger Root Blended Tea Bags
If you don't have the time to brew loose ginger roots, this Numi Ginger & Turmeric tea is a fantastic choice. It is also a great option for individuals that are new to ginger tea. Turmeric is a wonderful partner for ginger; their flavors blend perfectly. This blend also includes licorice and rose for an even more complex flavor profile. Numi is known for providing fresh and delicious blended tea bags.
CONCLUSION
I hope these fun facts have helped you learn more about this wonderful tea. GRT is another example of delicious herbal teas with significant health benefits. It is also reasonably priced and easy to brew. The tea shares the same benefits that make ginger a popular spice. It contains distinct flavors that blend well with other herbs and natural sweeteners. That makes it a great herbal tea for beginners. If you have any ginger root questions, please send me a message or post in the Comments at the bottom of this post.
Comments
Did you enjoy these fun facts for ginger root herbal tea? Do you have any other interesting info pertaining to ginger root? Please share your knowledge in the Comments section below. I sincerely appreciate your comments; they keep me motivated!
HerbalTeaHour.com is an herbal tea community that truly values transparency and disclosures. We want to be very clear about one thing. In addition to being herbal tea enthusiasts, we do participate in the Amazon Affiliate program. As an Amazon Associate we earn from qualifying purchases.