ANISE TEA BAGS: INTRO
Anise Tea is a popular herbal tea made with aniseeds. You can read more about this tea on my Anise Tea Ultimate Guide. There are several ways to make this delicious tea. Although I usually prefer purchasing raw or loose herbal tea, I understand that many people enjoy tea bags. As a result, I decided to make this post dedicated to Anise Tea Bags. It includes links to my favorite high quality Tea Bags for this herbal tea. I have personally tried all of these brands, and these are my unbiased opinions.
Check out my great Anise Tea Recipe
First, as an Amazon Associate, I earn from qualifying purchases.
I always recommend contacting a healthcare professional prior to ingesting any herbal tea. Although most herbal teas (including Anise Tea) are relatively safe, you should verify that they do not interact with any of your prescription medications.
ANISE TEA BAGS: INFO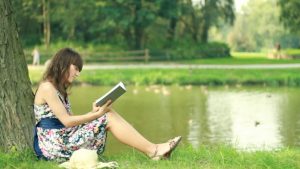 Please note: This post contains affiliate links. An affiliate link means that we may earn advertising/referral fees if you make a purchase through our links.
This portion of this post is dedicated to listing information about my favorite Tea Bags for this particular tea. As stated above, all of these ratings are unbiased, I do not own stock in any herbal tea company. Feel free to contact me with any questions or comments.
Celebration Herbals Anise Seed Tea Bags
(Commissions Earned)
Good Quantity; Better Quality!
Celebration Herbals is known for making amazing tea bags. You probably recognize this brand from other posts that list my favorite brands. These tea bags will make many amazing cups of anise tea. This is a box of 24 tea bags that currently is priced very reasonably. They also sell a two pack. Obviously, you should buy two individual packs because (at least at this time) the two pack is priced higher for some reason.
Tadin Herbal Tea – Chamomile w/ Anise Tea Bags
(Commissions Earned)
Many people prefer herbal tea mixtures rather than drinking specific types. I enjoy this herbal tea mixture of chamomile tea with anise. Tadin is a unique herbal tea company, and they sell highly recommended bags of herbal tea. The sweet chamomile tea mixes very well with the aromatic flavors of anise. I would buy this product in addition to purchasing the straight anise tea listed above. You can't go wrong with either of these brands, and both are relatively cheap.
SUMMARY
I hop that this post has helped you learn more about Anise Tea Bags. Your next step should be to either to purchase one of the brands listed above or learn more about Aniseed Tea. Feel free to contact me with any questions or comments.
Learn more about the Benefits of Anise Tea
Comments
Do you enjoy Anise Tea Bags? What is your favorite brand? Do you have any helpful tips? Please share your knowledge in the Comments section below. Thanks for helping the HTH Community grow!
HerbalTeaHour.com is an herbal tea community that truly values transparency and disclosures. We want to be very clear about one thing. In addition to being herbal tea enthusiasts, we do participate in the Amazon Affiliate program. As an Amazon Associate we earn from qualifying purchases.